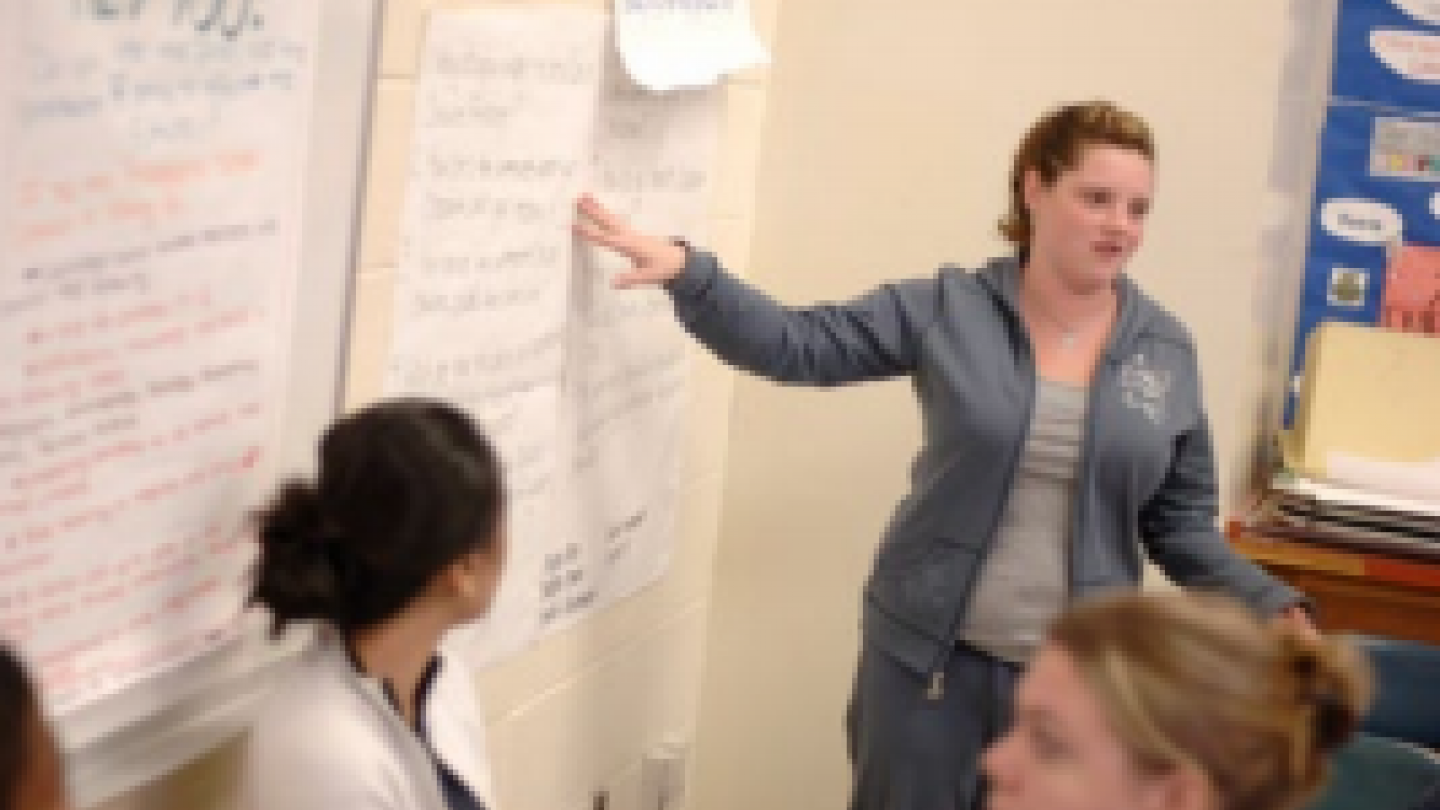 Along with several colleagues, Peshe Kuriloff, professor of practice in educational leadership, and Will Jordan, associate professor of policy, organizational & leadership studies, recently released, "Preparing Teachers for Urban Schools," a summary report discussing their findings of an 8-month study to better understand the challenges facing new teachers in urban schools. This question is certainly not new to teacher education programs as education research continues to evolve to determine the best practices for preparing new teachers for this uniquely challenging environment. With a grant funded by the William Penn Foundation, the researchers examined several key questions including how does teacher preparation affect later performance in the classroom and what are the best practices of teacher education programs?
The study spanned eight months in the 2015-2016 school year. After sending 1,000 surveys out to potential participants, they were able to analyze surveys of 395 graduates from eight Philadelphia institutions who taught in Philadelphia. They then merged teacher evaluations, standardized test scores, and the survey data to link survey responses with measures of teacher performance. The researchers also included in-depth interviews from 20 teachers in addition to 160 hours of classroom observations. The results of the study provide a detailed picture of the challenges facing new teachers in urban environments, as well as a framework for teacher education and induction programs to meet the needs of new teachers.
Studies like this are particularly important in areas where high teacher turnover are prevalent, particularly in low-achieving schools. The researchers on this project were able to distill the well-known challenges facing new teachers into four actionable steps for both teacher preparation programs and the school leaders who will later hire them. The steps focus heavily upon making teacher preparation align more closely with the realities of the schools that new teachers will eventually end up in. These steps include "reducing reality shock," emphasizing "school contexts," fostering more "community" for new teachers, and recognizing that teachers continue to refine their practice with experience, placing teacher learning on a "continuum."
Kuriloff, Jordan and colleagues will present their detailed findings in October, but the report is available for review.