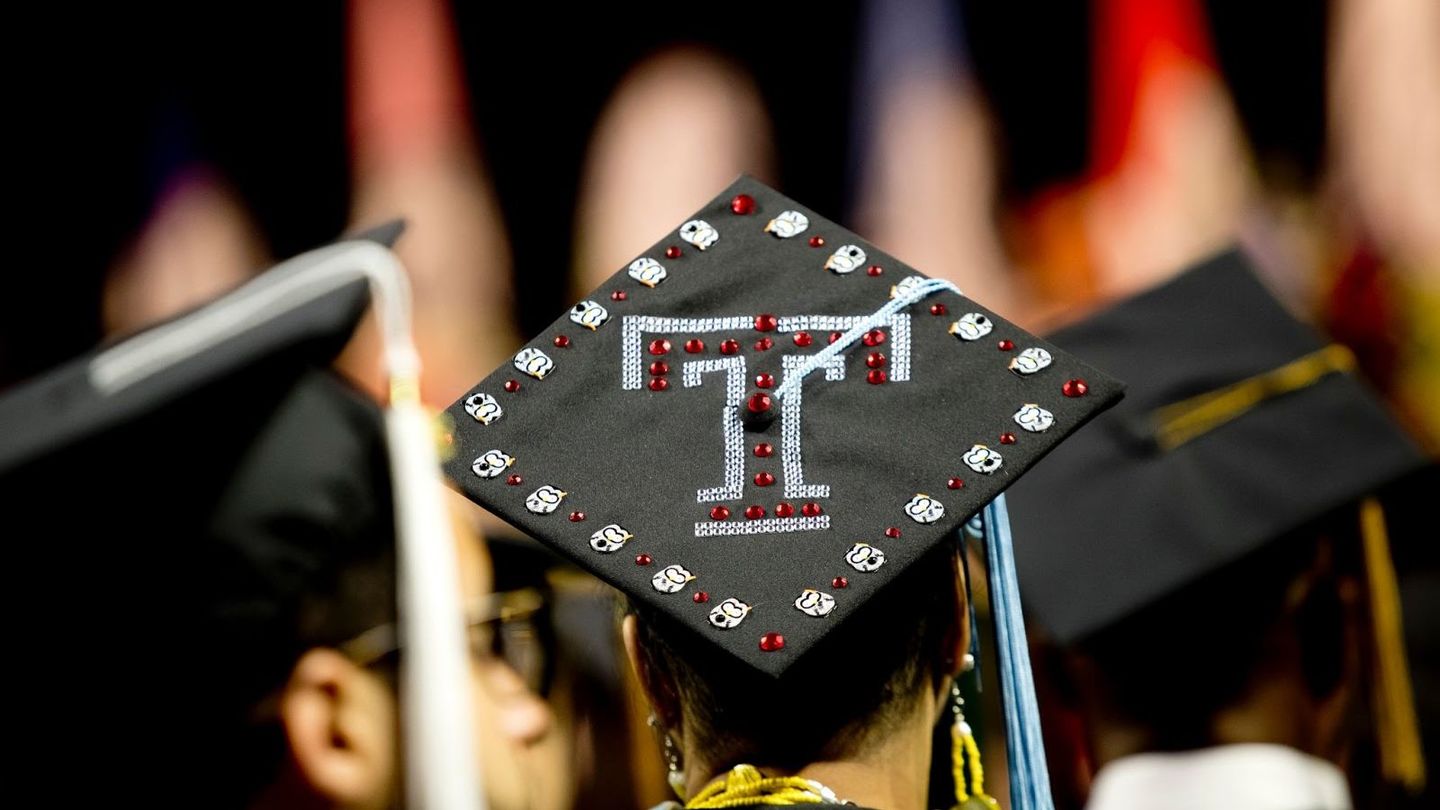 The College of Education and Human Development at Temple University is honored to announce Roxanne Biedermann '21 as the undergraduate speaker, Nicholas Adams '16, '21 as the graduate speaker, and Desiree' LaMarr-Murphy '10 as the keynote speaker for this year's Commencement ceremony on May 6. 
Biedermann is a first-generation college graduate pursuing a bachelor of science degree in education. Biedermann has a passion for equitable education and helping children find their true potential.
Born and raised in Philadelphia, it has always been a dream of Biedermann's to graduate from Temple University. She holds associate of arts degrees from both the Community College of Philadelphia and Bucks County Community College in preK-4 early childhood education. In between these degrees, she spent many years in finance and raised four children with her husband Adam. She returned to school in 2017 to attain her bachelor's degree after taking time to raise her family. 
In her free time, Biedermann enjoys reading, spending quality time with her children, watching the Sixers with her husband and spoiling their adorable puppy, Matisse.  
Adams, the graduate speaker is pursuing a master of education and is currently the Associate Site Manager of Jumpstart Philadelphia at Temple University. In this role, Adams is responsible for coaching and mentoring college-student volunteers who implement a language, literacy, and social-emotional curriculum with young children. He creates partnerships with community preschools, local non-profit organizations and Temple University departments.
Adams is originally from Southbury, Connecticut, and graduated with a bachelor of art in adult & organizational development from Temple University in 2016. During his undergraduate years, he was a four-year member of the Kappa Sigma fraternity and a participant in Jumpstart for three years. 
Adams enrolled in graduate school to continue to learn the best strategies to support higher education students with their career development skills. He is interested in learning the best way to apply classroom learning to real-world applications and the use of transferable soft skills. 
Adams currently lives in Philadelphia with his girlfriend, Laura, who is a kindergarten teacher in the School District of Philadelphia. He also serves as an advisory board member for Camp Kesem at Temple University, which is a national organization dedicated to supporting children impacted by a parent's cancer at no cost to families.
In his free time, he loves visiting local restaurants, going hiking and talking sports with his brother. As an avid fan of the Patriots, Celtics, and other Boston sports teams, Adams often wonders how he managed to fall in love with Philadelphia, considering their "rivalry."
Desiree' LaMarr-Murphy, the keynote speaker, is a West Philadelphia native, Temple University alumna, lifetime educator and founder of Murphy's Giving Markets, a community food pantry. 
Prior to attending Temple University, she studied at the Community College of Philadelphia. At Temple, she earned her bachelor of science degree in education with a dual certification in special education and elementary education. She then went on to earn a master of science degree in education and a master's degree in educational leadership at other universities.
LaMarr-Murphy has dedicated her career to education, working at several Philadelphia schools including Robert Morris Elementary School, Germantown High School and Richard R. Wright Elementary School. She currently serves as the Special Needs Coordinator in the Office of Early Childhood Education for the School District of Philadelphia, supporting families, students and teachers of children with special needs. 
Outside of her professional work, LaMarr-Murphy serves her community through education and outreach to reduce food insecurity, a cause that has affected her and many of the students she has served.
She founded Murphy's Giving Markets, a community food pantry operating out of her backyard in Upper Darby offering food and other necessities for about 100 households. LaMarr-Murphy has earned local and national recognition for her service during the pandemic.
The College of Education and Human Development is honored to recognize these accomplished speakers at this year's commencement ceremony. The ceremony will take place in person for 2021 graduates on Thursday, May 6, at 1:30 p.m., at Temple Sports Complex. 
Due to social-distancing guidelines, guests are not permitted to attend the in-person ceremony at this time. The event will be live-streamed for anyone who will not be present. For more information about Temple's commencement plans, visit the Commencement website.