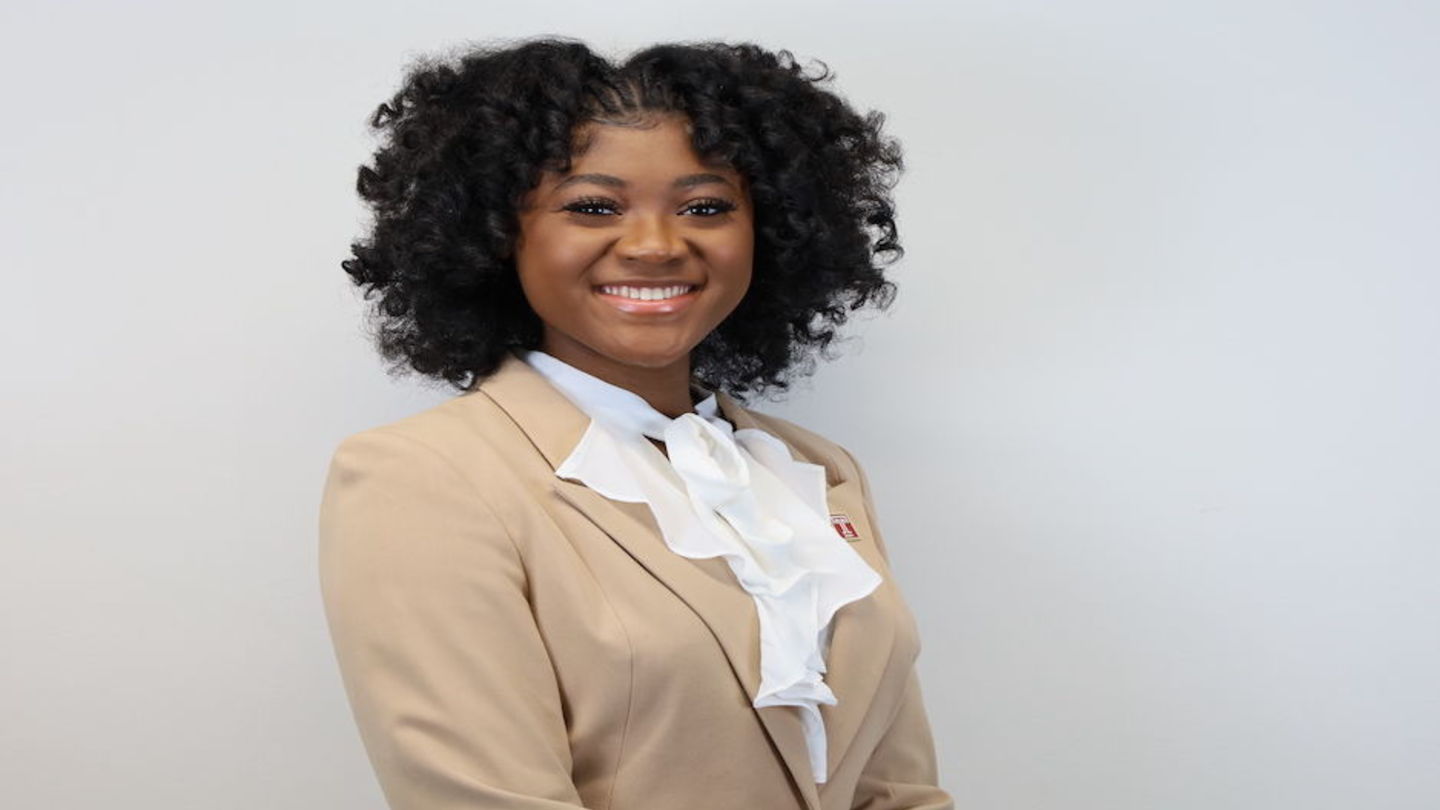 The College of Education and Human Development at Temple University is thrilled to announce Fanta Konde '22 as the undergraduate speaker; Tynecia Wilson  '20, '22 as the graduate speaker; and Sean Desai '08 as the keynote speaker for this year's Commencement ceremony on Wednesday, May 4, 2022, 9:30 a.m. at Liacouras Center, 1776 N. Broad St.
Konde is a first-generation graduate originating from West Africa with roots in Senegal and Guinea. In addition to pursuing her BA in Adult Organizational Development with a certificate in Diversity and Inclusion, she served as an at-your-service intern for three years at Temple University Hospital. She participated in various organizations at Temple, including Organization of African Students, where she was crowned 2021 Miss Temple Africa. In addition, she participated in the Black pre-professional health association, NCNW, and perfectly unique modeling productions where she served as the community service chair.
It was through these organizations where she built her confidence, network and passion for change. In 2020, amidst the global pandemic, Konde collaborated with the Senegalese Scholars initiative to raise over $4,000 in relief funding for flood victims in Senegal. She also partnered with Jhpiego, an organization that directly aligns with her goal for transformative healthcare solutions, donating over $200 in pushing their aligned mission.
Konde's post-graduate plans are to disrupt the healthcare system through utilizing instructional design to educate professionals on making health policy more inclusive for all. Konde's father always says, "Charity starts at home, which means that charity must start with you cultivating your education and becoming a tool for your community."
Wilson, the graduate speaker, is currently an Academic Coordinator for the Center for Black Educator Development, where her responsibilities include professional development meetings, one-to-one coaching and after-school curriculum development.
Born and raised in West Philadelphia to Caribbean parents, Wilson has had unique experiences throughout her life. She is co-chairwoman for the Young Friends Committee at Steppingstones Scholars, Inc. and a board member for Restorative Practices in Action where both non-profit organizations seek to lessen the opportunity gap, expose students to crucial life skills, and emphasize the importance of student empowerment.
Wilson received her BA in Spanish Literature and Linguistics, with a minor in Latin American Studies, from Temple University in May 2020. During her undergraduate career, Wilson was involved with several student organizations, including By Any Means Necessary Dance (BAMN), the Student Organization for Caribbean Awareness (SOCA), and the Ladies of Elegance (LOE). In 2017, she studied in Costa Rica through the Latin American Studies Semester in Temple's Department of Spanish and Portuguese, and has since found friendship and family in the country.
Now officially a two-time Temple University graduate, Wilson plans to use her MEd to create change for students all around the world. Financial literacy has become a priority for Wilson, and she believes financial knowledge and physical wellness can lead to success for many. Recently crowned in March as Miss Liberty Bell 2022 within the Miss America Organization, Wilson will continue to build her platform, passions and mission to spread the importance of financial literacy throughout the world.
Desai, the keynote speaker, earned his doctorate in educational administration with an emphasis in higher education from the College of Education and Human Development in May 2008. He served as an adjunct professor in the College of Education in 2009 and 2010, teaching in the master's and doctoral programs in education administration.
He served as a graduate assistant from 2007 to 2010 for the Owls defense/special teams and academics. During his time as a graduate assistant, Temple's special teams had the nation's top kickoff return unit in 2008, averaging 26.6 yards per return while tying for second in the nation with two kickoff return touchdowns. In 2009, the Owls compiled their longest winning streak in program history, en route to the Mid-American Conference East Division Co-Championship and their first bowl game in 30 years.
"I am extremely humbled that Dean Anderson and the CEHD Commencement team thought of me to be a part of this year's graduation. I'm really looking forward to honoring the graduates as they embark on their next chapters in life and I know from experience that their Temple degree will have a wonderful impact on their lives and careers," said Desai.
Desai joined the Seattle Seahawks coaching staff recently as associate head coach for defense following one season as defensive coordinator for the Chicago Bears in 2021. Desai, who has over a decade of experience as a coach at the NFL and collegiate levels, served on Chicago's staff from 2013 to 2021. He served as a defensive quality control coach from 2013 to 2018 before coaching safeties from 2019 to 2020.
"We are honored to have Coach Desai serve as our commencement speaker," said Gregory M. Anderson, dean of the College of Education and Human Development. "Desai is the epitome of what can be accomplished through effort and teamwork and he is not just a successful coach; he is also, by all accounts, a very effective teacher/mentor,'' added Anderson.
For more information about the College of Education and Human Development, visit education.temple.edu.