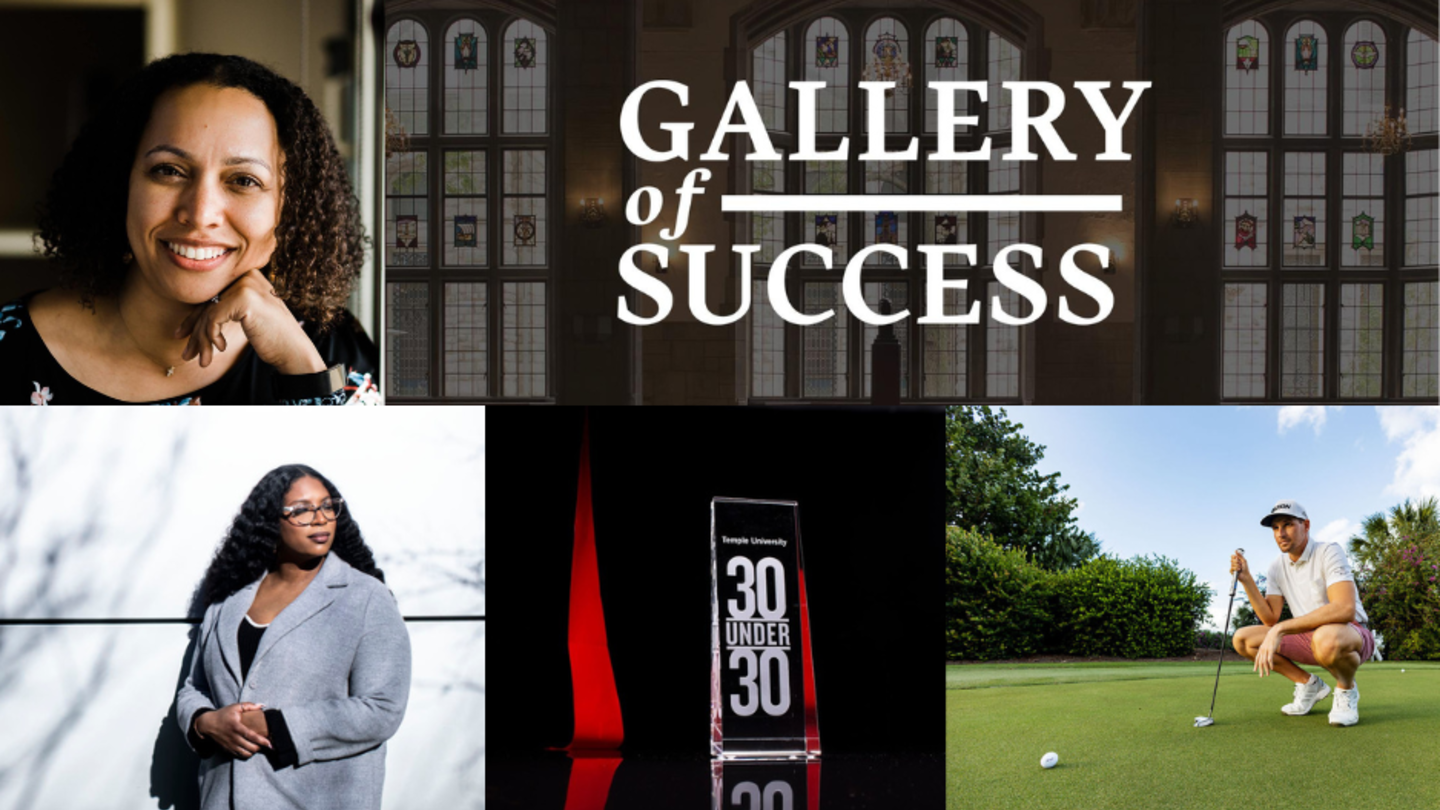 In the College of Education and Human Development, we are thrilled to celebrate the impressive accomplishments of our alumni. For 25 years, the Gallery of Success has honored select Owls that represent some of Temple University's most esteemed alumni.
Meet the CEHD 2022-23 Gallery of Success Honoree
Lynnette K. Mawhinney
ME '03, PhD '07
Lynnette is a professor and chair of the Department of Urban Education and an affiliated faculty member in the Africana Studies Department at Rutgers University-Newark. Her research focuses on the retention and recruitment of teachers of color, and diversity, equity and inclusion practices in K-12 urban schools. Read more.
More recently, the University has also celebrated the early successes of young alumni that exemplify what it means to be Temple Made. They are the 30 Under 30. This year, CEHD celebrates two honorees.
Alexis Mercado, '17
Alexis is a college career advisor at the Community College of Philadelphia. Her goal is to work to build a better pipeline for under-resourced communities to connect with workforce development resources. Read more.
Brandon Matthews, '16
From Dupont, Pennsylvania to Temple University, where he won eight collegiate tournaments. Then, on to the PGA Tour. Brandon reflects on the life lessons he learned at Temple. Read more.
Nominations are currently being accepted for 2024 30 Under 30 honorees. Learn more.