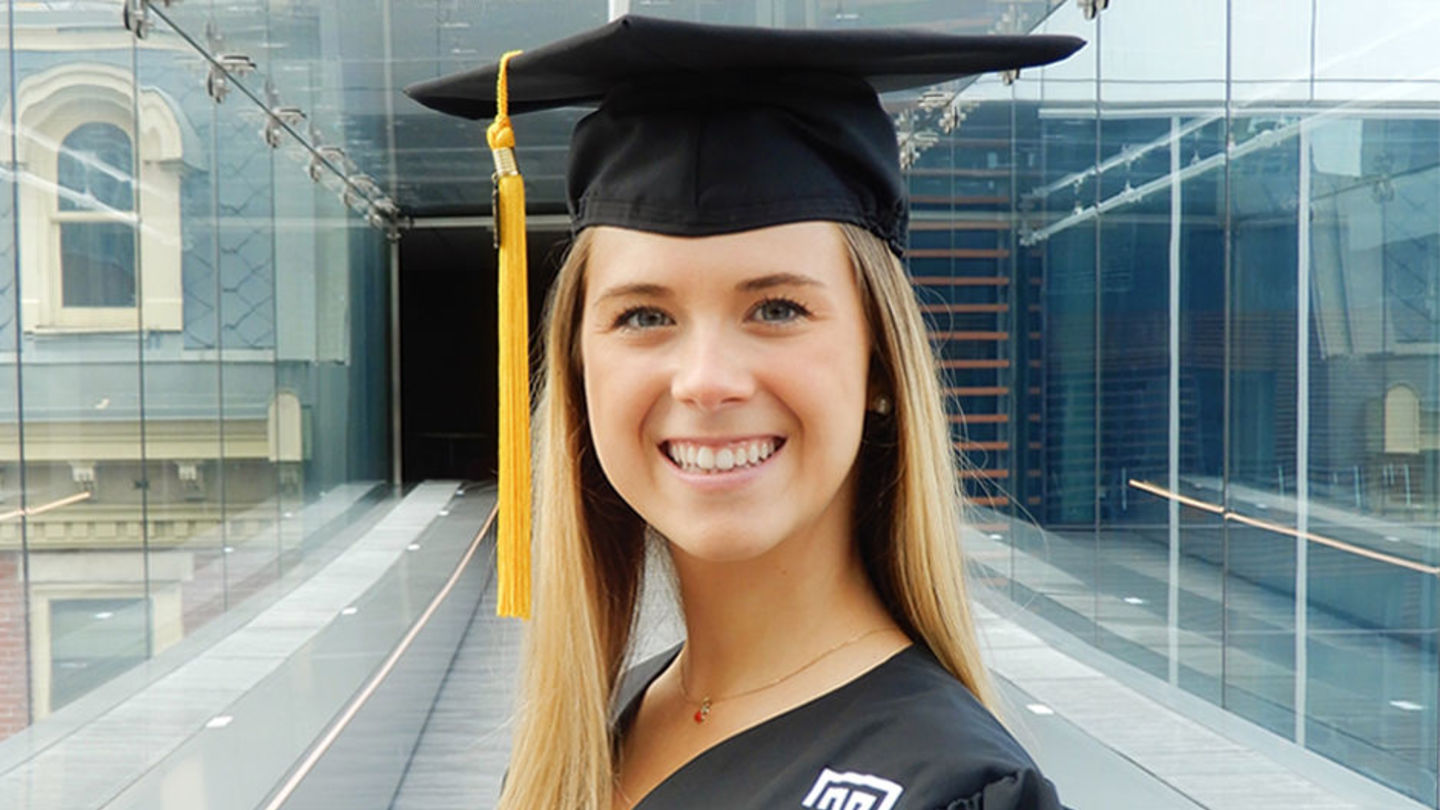 Ever since Juliette Rayser EDU '19 was a child, she knew she wanted to pursue a career in education to help people. Rayser will finally get to help people, having accepted a full-time preschool special education teaching position at Magnolia School in New Jersey.
Education was always a constant in Rayser's life. Both her mother and aunt were teachers and she even lived across the street from an elementary school. When all of the other children were playing "house", Rayser was playing "teacher". Over time, Rayser would eventually get to live out her teaching dreams.
Rayser entered Temple University in 2015 as an early childhood education major, eventually adding on a special education concentration. Right away, Rayser immersed herself in every opportunity available at the College of Education.
She started with Jumpstart, a national early education organization that aims to prepare students to enter kindergarten. As a freshman, Rayser was a corps member working directly with students. During her sophomore, junior, and senior years, she worked as the Jumpstart volunteer coordinator, a role in which she managed, recruited, and tracked volunteers to help with Jumpstart events. One of Rayser's proudest accomplishments as the volunteer coordinator was creating the "Readers Program". The program consisted of reading books, completing learning activities, and making crafts with young children in two nearby schools.
Outside of Jumpstart, Rayser continued her impassioned involvement at the College of Education, becoming a member of Kappa Delta Pi, the honors fraternity for education students and working as a peer advisor in the Shimada Resource Center.
Having graduated in May 2019, Rayser is ready to move onto the next chapter in her life as a special education teacher at Magnolia School. Rayser looks forward to making a difference in her students' lives. Having five preschool students who are developmentally behind children their age, she cannot wait to nurture and support them and see them grow.
Looking back on her time at the College of Education, she fondly reflects on the friendships she gained and the post-grad preparation the College offered.
"Temple has shown me the differences in each person, family, and community. Of course, I learned everything from classes and have used concepts and knowledge to help me as a teacher, but the family-like community feeling at Temple is what I've kept close with me throughout my journey here. I plan to take that feeling and bring it to the school I teach in."