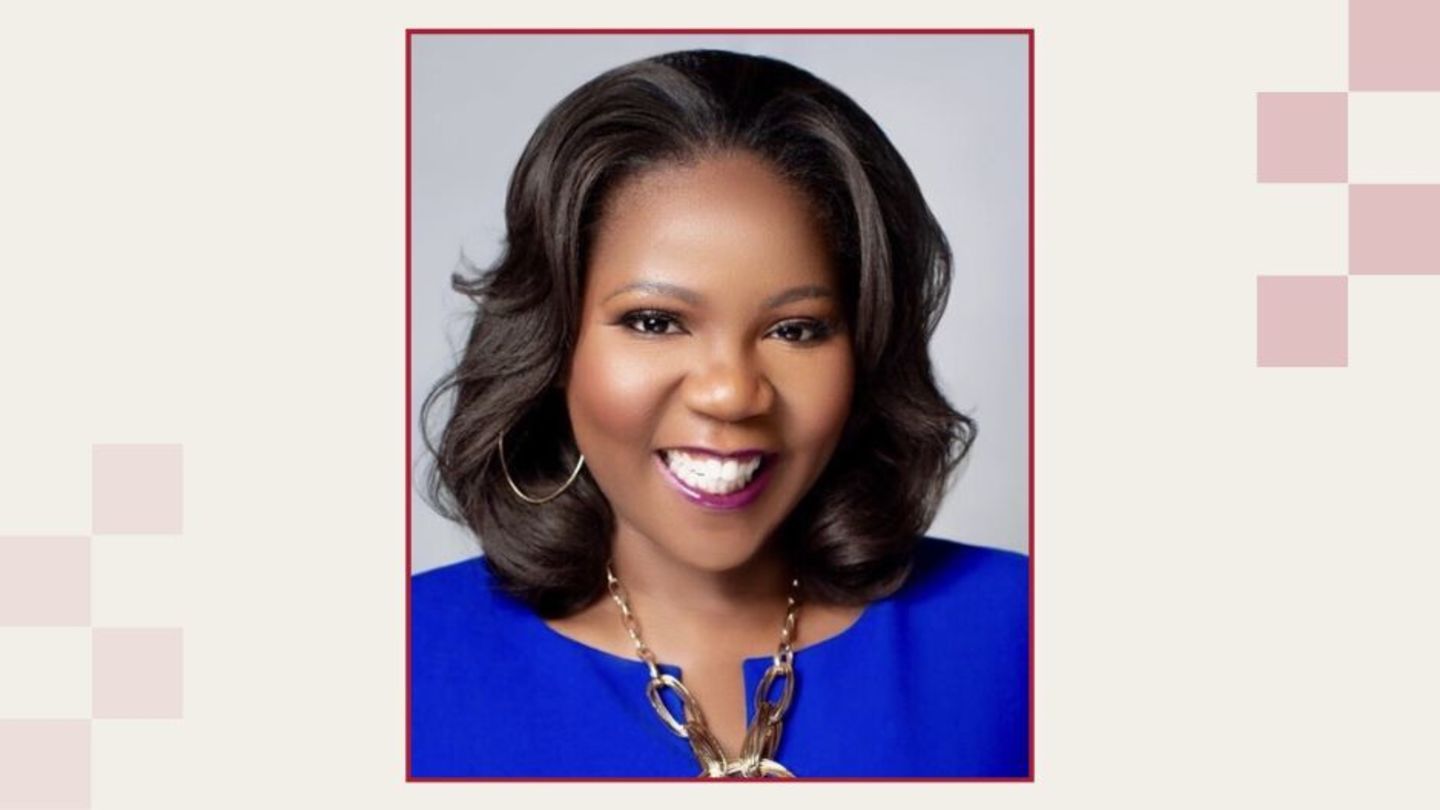 Adjoa B. Asamoah is a proud two-time Temple University graduate, CLA '98, EDU '01, and a Temple legacy, as her father, Kwame Botwe-Asamoah, is also a Temple Owl. 
"I selected Temple because Temple University is the first in the world to offer a doctoral degree in Africana (African American) studies," said Asamoah. "Many of the best thinkers and most renowned scholars in the discipline were there in the historic department. Add to that, the fact my father, now Dr. Kwame Botwe-Asamoah, was attending to earn his Ph.D., and it was clearly the school for me," added Asamoah.  
As an undergraduate student, Asamoah double majored in Africana studies and psychology. She was particularly interested in better understanding human behavior and the psychology of the learning process to effectively dismantle the school-to-prison pipeline. She said she selected the College of Education and Human Development because the college had an educational psychology program that focused on the ways in which theory, research and practice should work in tandem. 
Asamoah will serve as this year's graduation speaker on Friday, May 12, 2023. 
"We are excited to have Adjoa Asamoah serve as our graduation speaker," said James Earl Davis, dean of the College of Education and Human Development. "Adjoa is an inspiring activist for change. Her engaged and significant activism is not one dimensional—it shows up in her equity and social justice efforts; it shows up as a CEO; it shows up in her research and scholarship; and it showed up in her policy advising work with the DC mayor's office and the Biden-Harris administration," added Davis.    
Asamoah is looking forward to the full-circle moment of returning to campus for graduation and seeing family and friends. Many of her sorority sisters and friends she met while a student plan to attend.  
"When I graduated for the second time, I never imagined I would return to my beloved alma mater years later as the graduation speaker. It is truly an honor of a lifetime. So much of who I am and what I have accomplished professionally is a direct result of my time spent on campus. The Temple University community remains like a global family to me, and I look forward to returning home to the nest," said Asamoah. 
A lifelong racial equity champion, multiple award-winning social impact strategist, highly sought-after political power player, and history-making policy architect, Asamoah debunks the outdated myth—you cannot master multiple trades. She conceptualized, developed the legislative and social impact strategies for, and leads the groundbreaking CROWN Act movement, in addition to having spearheaded the legislative victory to codify the nation's first Office on African American Affairs.  
There is no typical day in this stage of her career. She juggles wearing many hats daily, and her one constant is that despite which one lands on top on any given day, working to advance racial equity is always her ultimate mission. 
A trusted advisor to local, state and federal officials, she currently serves as Senior Advisor for Racial Equity to the U.S. Department of Housing and Urban Development (HUD) Secretary Marcia L. Fudge. She is proud to share that she is the first person in the agency's history to ever serve in this capacity. 
Asamoah previously served as senior policy advisor in the Executive Office of Washington, DC's mayor and is known for developing both high-profile and grassroots stakeholder coalitions to support policy change. 
Her advice to students: "figure out your why, then make decisions accordingly. For me, I chose what I was passionate about as a professional. It was not always profitable, but it has always been fulfilling." Also, her advice to people looking to make a difference is "first understand you can. Realizing your power is a necessary initial step."