Apply
Applications are open for admission to Temple Upward Bound for Summer 2020 (for current 9th graders) and Fall 2020 (for current 8th graders).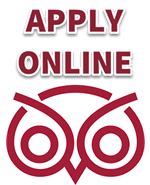 The Temple Upward Bound and Upward Bound Math & Science programs are accepting applications from students in the 9th grade at Philadelphia public district or charter high schools and for current 8th graders who anticipate attending a Philadelphia public district or charter school in Fall 2020. The application deadline has been pushed back to Friday, April 27th. Applications are reviewed on a rolling basis.  Applicants who submit the application form and meet program eligibility requirements will be contacted by program staff about other application steps, including interviews. We appreciate everyone's flexibility as we establish and navigate new processes. Questions or help with completing the application can be directed to Ms. Felicia Woods, available at phone 215-204-3636 or email upwardbound@temple.edu.
Upon acceptance into either the Temple UB or UBMS program, students are expected to participate in year-round programming through the remainder of their high school years. Please note: These programs are only able to serve Philadelphia public district, charter, and cyber school students. We may not accept students attending private or parochial schools or schools outside of the city of Philadelphia. Applicants must also be in the 9th or 10th grade upon their entry into the program.
The Application Process
You will need to create a user profile in the system in order to complete the application.
Completion of the application may take up to 60 minutes.
You should complete all sections of the application including the essay questions.
Only after completing all sections of the application should you select "SUBMIT."
Please select "SUBMIT" only when you have completed all sections of the application.
You may save and return to your work, so the application does not need to be completed in one session.
Preparing to Apply
To complete and successfully submit your application, you will need:
Demographic information about your parent(s)/guardian(s)
The names and email addresses of the three people who will serve as your "references" (the Math, English and Science teachers of your choice)
Supporting documents. which you will be prompted to upload within your application:

A copy of your most recent report card
A copy of your 8th grade or most recent standardized test scores
A copy of your transcript (for high school students only) showing all grades and credits earned to date
If you have any questions or concerns about the application, please contact the Temple Upward Bound and Upward Bound Math & Science programs' office at (215) 204-3636 or by email at upwardbound@temple.edu