The Temple Upward Bound and Upward Bound Math & Science programs are federally-funded college access programs designed to provide first-generation, low-income, and/or students at academic risk the supports needed to pursue and be successful through a college degree. The programs operate year-round and consist of weekday after-school tutoring and college access programming, Saturday academic instruction and enrichment, and a six-week summer program  that culminates with a multi-day trip touring college campuses.
What are Upward Bound (UB) and Upward Bound Math & Science (UBMS)?
Funded by the U.S. Department of Education, Upward Bound and Upward Bound Math & Science are year-round College Preparatory Programs for motivated high school students attending public district or charter schools in Philadelphia. These programs:
Promote and enable academic excellence
Expose students to colleges and career awareness
Develop leadership skills
Provide students with a six-week summer college academic experience
Encourage positive social interactions with peers and authority figures
Upward Bound and Upward Bound Math & Science offer extensive support to participants in their preparation for college. The programs provide opportunities for participants to succeed in their high school courses and co-curricular activities and ultimately in their higher education pursuits. UB and UBMS serve high school students from low-income families and/or from families in which neither parent holds a bachelor's degree. Students must have an interest in enrolling in college. The goal of UB and UBMS is to increase the rate at which participants complete secondary education and enroll in and graduate from institutions of post-secondary education. Upward Bound and Upward Bound Math & Science have been highly successful in achieving their mission of preparing and graduating future college scholars.
Temple Upward Bound has a "civic engagement" focus and supports students to enter any college major.
Temple Upward Bound Math & Science has a "math and science" focus so as to prepare students interested in college majors and careers in math and/or science fields.
Program Services
Instruction fundamental courses (e.g. math, science, composition, foreign language, reading, writing, study skills) and other subjects necessary for academic success
Academic, financial, and personal counseling
Exposure to academic programs and cultural events
Tutoring and mentoring services
Assistance in completing college entrance and financial aid applications
Assistance in preparing for college entrance exams
Information on the full range of Federal Student Financial Aid programs and benefits
Access to and preparation for internship
A six week summer program
College visits
Personal, career, and skill development sessions
Access to dual enrollment collegiate credits
Participation in various clubs and activities (ex. coding club, student government, media productions, debate team)
Upward Bound Apply
Applications are open for admission to Temple Upward Bound for Spring 2021 for current 9th and 10th graders.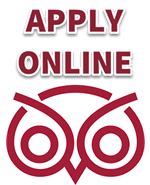 The Temple Upward Bound and Upward Bound Math & Science programs are accepting applications from students in the 9th or 10th grades at Philadelphia public district or charter high schools. The application deadline is Friday, October 16, 2020. Applications are reviewed on a rolling basis.  Applicants who submit the application form and meet program eligibility requirements will be contacted by program staff about other application steps, including interviews. We appreciate everyone's flexibility as we establish and navigate new processes. Questions or help with completing the application can be directed to Ms. Felicia Woods, available at phone 215-204-7653 or email upwardbound@temple.edu.