Featured Presenters
Keynote Speaker
Anneliese Singh, PhD, LPC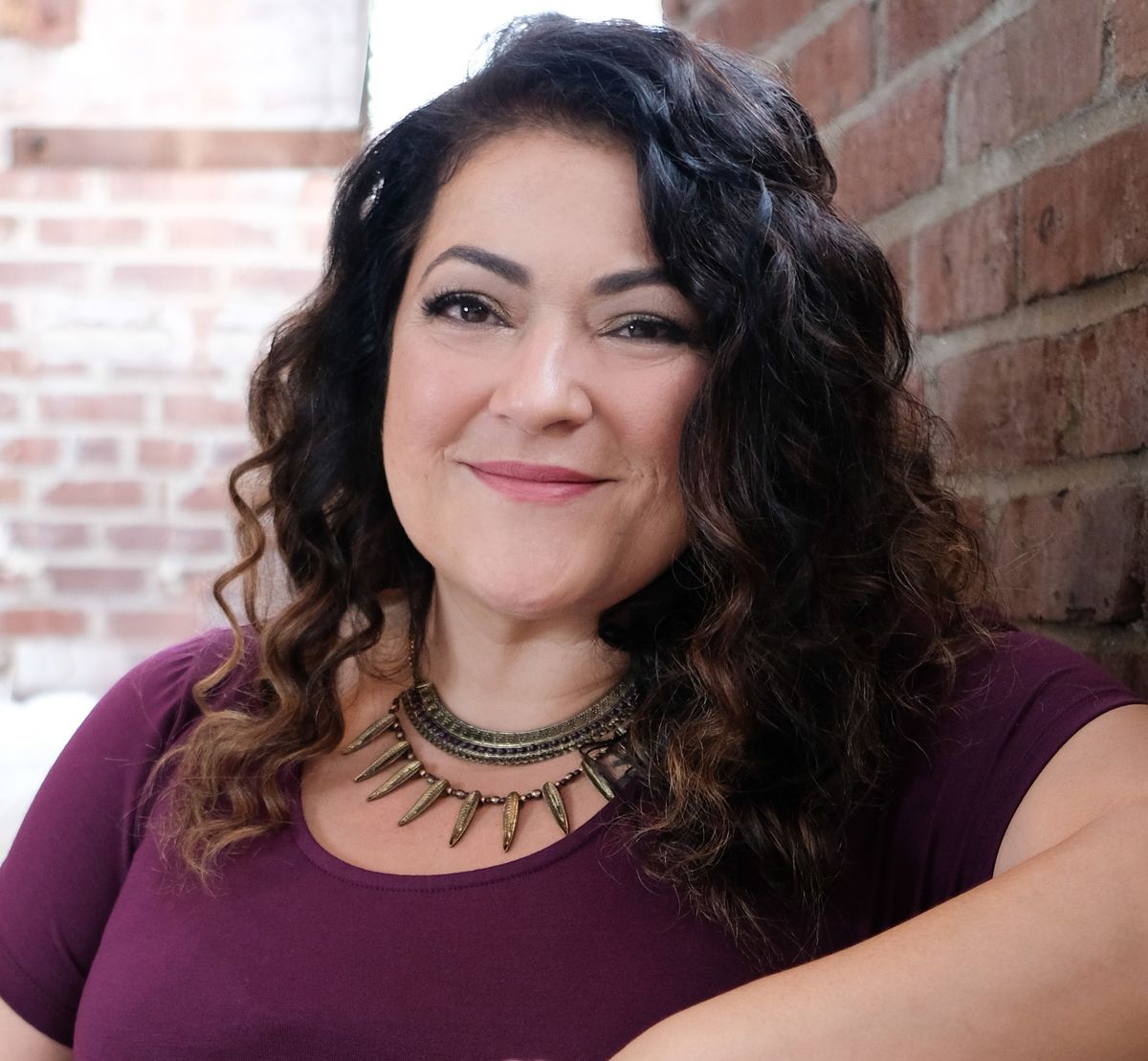 Anneliese Singh, PhD, LPC (she/they) is a professor in the School of Social Work with a joint appointment in the Department of Psychology and serves as associate provost for diversity and faculty development/chief diversity officer at Tulane University. Singh's scholarship and community organizing explores the resilience, trauma, and identity development experiences of queer and trans people, with a focus on young people and BIPOC people. Singh has written extensively on multicultural and social justice competency development in the helping professions, and equity and justice efforts in higher education. Singh is the author of The Racial Healing Handbook: Practical Activities to Help You Challenge Privilege, Confront Systemic Racism, and Engage in Collective Healing and The Queer and Trans Resilience Workbook. Singh founded the Trans Resilience Project to translate her LGBTQ+ research findings into school and community-based change efforts, including NIH-funded work with trans and nonbinary people in Project AFFIRM. Singh's TEDx Talks, have explored gender liberation. Singh passionately believes in and strives to live by the ideals of Martin Luther King, Jr.'s beloved community, as well as Audre Lorde's reminder that "without community, there is no liberation."
Singh is @anneliesesingh on Twitter and Instagram.
Michael V. Ellis, PhD, LP
Professor, University at Albany, SUNY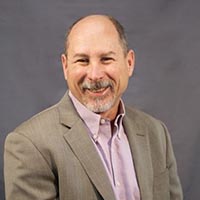 Dr. Michael Ellis received his PhD from the Ohio State University and a MS from the Illinois Institute of Technology. He is a Professor in the Division of Counseling Psychology at the University at Albany. Viewed through the lens of diversity, oppression, and privilege, his teaching and research interests include clinical supervision, therapist and supervisor training, clinical judgment, and research methodology, psychometrics, and statistics.  He has authored numerous articles, book chapters, and monographs, and has served on several peer-reviewed journal editorial boards.  He is a Fellow of the Society of Counseling Psychology, American Psychological Association (APA).  In 1993, Dr. Ellis was a Fulbright Scholar in Trinidad and Tobago.  He received the 2010 Distinguished Professional Achievement Award and, along with his co-authors, the Outstanding Publication of the Year Award (2015 and 2016) from the Supervision and Training Section of the Society of Counseling Psychology (Division 17, APA).  Dr. Ellis is a New York state-licensed psychologist, a NY OASAS Approved Provider of Clinical Screening and Assessment Services for Impaired Driver Offenders, a Collaborative Divorce Mental Health Professional, and an Approved Clinical Supervisor (ACS). 
Elizabeth Hughes Fong, PhD, BCBA, LBS
Visiting Clinical Professors, Pepperdine University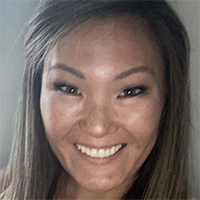 Elizabeth Hughes Fong is a Board Certified Behavior Analyst and licensed Behavior Specialist in Pennsylvania. Dr. Hughes Fong has published in the area of behavior analysis, culture and diversity.  Dr. Hughes Fong, serves on the Executive Committee for the American Psychological Association's (APA) Division 35, as the co-chair for the Committee on Technology. She is an ad hoc reviewer for Behavior Analysis: Research and Practice, Behavior Analysis in Practice, and the National Multicultural Conference and Summit. In addition, she is the founder of the Multicultural Alliance of Behavior Analysts (now called the Culture and Diversity SIG of ABAI), and a member of the Association for Behavior Analysis International (ABAI) Diversity, Equality and Inclusion board.  She was also a "Distinguished Scholar" with the Cambridge Center for Behavioral Studies.
Gloria Maccow, PhD, HSP-P
Specialist Educational Consulting-Pearson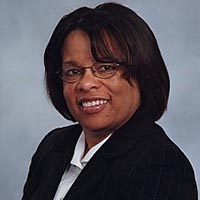 A Pearson employee since 2006, Dr. Maccow is responsible for providing training on administration, scoring, and interpretation of assessment instruments and consulting with colleagues and customers about clinical assessments. Trained as a school psychologist at Texas A&M University and at the University of Florida, Dr. Maccow worked for two years as Supervisor of Psychological Services and for several years as a school psychologist with Guilford County Schools in North Carolina. She provided training for graduate students in school psychology at Indiana State University and at Illinois State University, and she worked as a psychologist in private practice in Greensboro, NC. She maintains a current psychologist license from the state of North Carolina. Dr. Maccow is a member of the National Association of School Psychologists and has presented on different topics at national and state conferences.
Amber Hewitt, PhD, LP
Director of Health Equity, Families USA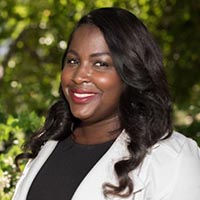 Dr. Amber A. Hewitt, a Ward 2 resident, is the Recording Secretary for the DC Black Caucus. In 2018, she was appointed by Mayor Bowser to the Commission on Fathers, Men, and Boys. Amber is the Director of Health Equity at Families USA, a national, nonpartisan consumer health advocacy organization. In her role, she is responsible for developing strategic policy priorities to advance health equity and reduce disparities in health outcomes, health care access, and quality. She previously worked as a health care lobbyist for an integrated, children's health system. Amber's background also includes serving as an American Psychological Association/ American Association for the Advancement of Science health policy fellow in the Office of U.S. Senator Cory Booker. She began her career as a tenure-track professor teaching undergraduate and doctorate-level courses in psychology, social justice, multicultural counseling and diversity issues at the University of Akron and Loyola University Chicago. Her research on adolescent identity development and well-being, with a special focus on Black boys and young men, has been published in several top-tier academic journals. A counseling psychologist by training, Amber has provided psychotherapy and psychoeducational testing for children and families. She received her BS in biological sciences from the University of Southern California, MA in psychology from Boston University, and a PhD in counseling psychology from Loyola University Chicago. She holds adjunct faculty appointments at Catholic University, American University, and Simmons University.
Brittany Greiert, PhD, LP, NCSP
NASP GPR Western Rep, CSSP Legislative Chair, Colorado GPR State Liaison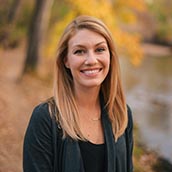 Brittany Greiert is a Nationally Certified School Psychologist (NCSP) and Licensed Psychologist currently working as a school psychologist in Aurora Public Schools (APS) in Aurora, Colorado. She has been an adjunct professor and clinical supervisor for the University of Denver School Psychology program. Brittany is a passionate advocate for students, families, and school psychology services; she serves in numerous professional advocacy capacities. Locally, Brittany is a member of the Aurora Education Association bargaining team. At the state level, Brittany serves on the Executive Board of the Colorado Society of School Psychologists (CSSP) as the Legislative Chair and is a founding member of the CSSP Government and Professional Relations (GPR) Committee. Nationally, Brittany serves as a Western Regional Representative for the National Association of School Psychologists (NASP) GPR Committee. In 2019, Brittany was selected as the School Psychologist of the Year for Colorado and the Adjunct Faculty of the Year for the Morgridge College of Education at the University of Denver. Brittany received her PhD in Child, Family, and School Psychology from the University of Denver, her MA in Psychology from Pepperdine University, and her Bachelor's degree in Advertising from Michigan State University. 
Brittany Johnstone, EdS, NCSP
Special Services Vice President, Teacher Chapter, Baltimore Teachers Union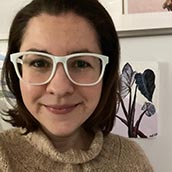 Brittany Johnstone, EdS, NCSP is a school psychologist who lives and works in Baltimore, Maryland. Brittany is in her 5th year of practice and is the current President of the Baltimore City Association of School Psychologists. Brittany is the social media voice for the Maryland School Psychologists' Association and has served on the Executive Board of the Baltimore Teachers Union since May 2019. She spends any free time she has tweeting about education, social justice and police-free schools, organizing with the Baltimore Movement of Rank and File Educators and watching school board meetings online.
Mawule Sevon, MA, NCSP, BCBA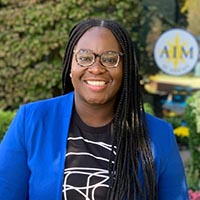 Mawule Sevon, MA, NCSP, BCBA, is a school psychologist and behavior analyst who uses her behavioral approach to identify and mitigate the impacts of compound racial disparities in the U.S. education system. The glaring racial inequity in how disciplinary action is applied has most captured her attention and catalyzes the focus for her professional practice.  With a primary focus on inequity in disciplinary practices among young children, she works to increase educators' and clinicians' awareness and application of culturally responsive practices in the field. With the specialization of social justice and Black liberation, Mawule has written, lead workshops, and facilitated discussion throughout the United States and abroad. Her philosophy centers around capacity building and empowering parents, educators, and communities by providing them with the necessary information to make informed decisions She founded The Key Consulting Firm specifically to have an impact on reducing racial inequity in schools by increasing the socially just work of educators. Mawule also enjoys mentoring students of behavior analysis and holding discussion on how the science can rectify social ailments.  Additionally, Mawule services on the Association of Professional Behavior Analyst Board of Directors and Diversity and Inclusion committee. Her goal within her current role is to disseminate the science of behavior analysts to improve outcomes for historically marginalized communities.
Stephen Sharp, MEd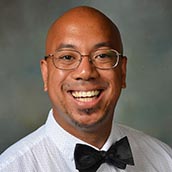 Stephen Sharp is co-author of Amazon Best-Selling Book and 2019 Hot New Release - 50+ Tech Tools for School Counselors. Steve is a Certified School Counselor and Apple Certified Educator. He has worked to provide students with the knowledge and skills to be healthy and successful in the 21st century. Stephen has served on the governing boards of both his local and state school counseling associations. Stephen completed his MEd at Millersville University of Pennsylvania, and BA from Lycoming College.
Stephen Sharp is a co-founder of the Leadership Summit, a community-based social justice network to provide students the language and tools to understand and combat the many forms of oppression.
Stephen is a Nationally Certified School Suicide Prevention Specialist, and continues to work with the Commonwealth of Pennsylvania to pilot an electronic behavioral health screening for schools. He works tirelessly across the state to provide education and training on mental health, substance abuse, inequality, and a world changed by technology.
Stephen frequently presents and writes on school counseling practice, leadership, technology, emerging career skills, mental health and race in education. Stephen was named the 2017 Pennsylvania Middle School Counselor of the Year.
Joy Johnson, MEd, MS, BCBA
Spectrum Support, LLC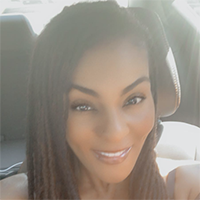 Joy is a Behavior Analyst, Inclusion Specialist, and Autism Advocate who partners with organizations, individuals, and families to improve the lives of Autistic people. After spending
years working in clinical settings, non-profits, and schools, her experience enables her to truly serve and represent autism community members in various contexts. She holds a master's
in education, a master's in psychology with a specialization in ABA, and she is currently a PhD student. In addition to her extensive education and professional experiences, she has a
great deal of personal experience. Joy is Autistic herself, which provides a unique perspective, knowledge, and source of passion.
Bryn Harris, PhD, NCSP, LP
Associate Professor, University of Colorado Denver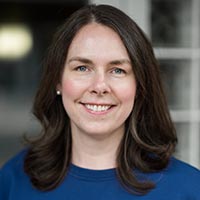 Bryn Harris, PhD, is an Associate Professor in the School Psychology doctoral program in the School of Education and Human Development at the University of Colorado Denver. She has a secondary appointment in the Department of Pediatrics (Developmental Pediatrics) at the University of Colorado Denver Anschutz Medical Campus. Her primary research interests include the psychological assessment of bilingual learners, culturally and linguistically responsive assessment of autism spectrum disorder, health disparities among children with autism spectrum disorder, and improving mental health access and opportunity within traditionally underserved populations. Dr. Harris is the director and founder of the bilingual school psychology program at the University of Colorado Denver. She is also a bilingual (Spanish) licensed psychologist and nationally certified school psychologist.
Dina Silverman, PhD, LP
Staff Psychologist and Faculty, Cooper University Health
Dr. Goldstein Silverman is a licensed psychologist in Pennsylvania and New Jersey and Assistant Professor of Psychiatry and Psychology at The Cooper University Hospital and Healthcare System.  Her functions at Cooper include conducting pre-operative bariatric evaluations and pre- and post-operative psychotherapy with patients enrolled in the Cooper Center for Metabolic and Bariatric Surgery, as well as psychotherapy and psychological evaluations with other outpatient populations with co-morbid medical and mental health conditions.  Dr. Goldstein Silverman received her undergraduate education at The University of Texas at Austin, her MA and EdM degrees in Psychological Counseling at Teachers College, Columbia University and her PhD in Counseling Psychology from the APA-approved program at Temple University, where she was the 2006 recipient of the Frank and Mary Ann D'attilio Education Award from the Pennsylvania Psychological Association.  Her pre-doctoral internship in clinical psychology was completed at The Trenton Psychiatric Hospital, and her post-doctoral residency in clinical health psychology was completed at the VA Connecticut Healthcare System, both APA-approved sites.  Subsequently, she spent 5 years as the Associate Director for the Student Counseling Center on the Hahnemann Center City Campus of Drexel University.  Dr. Goldstein Silverman is a member of the Society for Behavioral Medicine, Division 38 (Health Psychology) and Division 17 (Counseling Psychology) of the American Psychological Association and of the Pennsylvania Psychological Association and has co-authored several publications in peer-reviewed journals. She was recently recognized by South Jersey Magazine as Reader's Choice in 2017 and 2019 and was awarded the 2019 Program Director's Faculty Award by the Residency Program Director for her contribution to the education of residents. 
Samuel Lustgartan, PhD, LP
Dr. Samuel Lustgartan Psychotherapy, Private Practice
Samuel Lustgarten, PhD is a licensed psychologist and the host of The Clinical Consult podcast from the National Register of Health Service Psychologists. Over the last six years, he has been providing privacy and confidentiality consultations for university counseling centers, academic institutions, APA divisions, and private practices. Samuel has concentrated on various technologies providers already use such as telemental health therapy, digital assessments, electronic medical records, email, and text messaging. His research focuses on psychologists' ethical considerations and decision-making processes at the intersection of technology and psychology. Samuel's scholarly work has been published in American Psychologist, Clinical Psychology: Science and Practice, and Professional Psychology: Research and Practice.
Faculty
Crystal L. Austin, PhD
Diane Barrett, PhD, NCSP
John Berna, PhD, ABSNP
Jean Boyer, PhD
Frank Farley, PhD
Catherine A. Fiorello, PhD, NCSP, ABPP
Rachel Hodas, PhD, NCSP
Heidi Hutman, PhD
Xu (Lilya) Jiang, Ph.D.
Paul Jones, Ph.D.
Avi Kaplan, PhD
Darren Levin, PhD
Monica McHale-Small, PhD
Laura Pendergast, PhD, NCSP
Jessica S. Reinhardt, PhD, NCSP
Lia Sandilos, PhD, NCSP
W. Joel Schneider, PhD
Renée Tobin, PhD
Daniel Walinsky, PhD
Diana L. Wildermuth, PhD, NCC, LPC
Co-Sponsors
Temple University College of Education and Human Development
Association of School Psychologists of Pennsylvania
School District of Philadelphia
The presentations offered through this event are specifically relevant for trainees and licensed clinicians in the fields of health service psychology, counseling, ABA, social work, and marital and family therapy. 
Thank you to our Student Volunteers
Jackie Spaight
Donna Patel
Maimouna Coulibaly 
Kate Connor
Wilimina Kpor
Drew Underwood
Jessica Benner 
Joe Torre
Priscilla Wiggins 
Verna Rasing
Carly Snyder 
Maryam Mansur
Stephanie Shirk
Anna Pederson
Mariah Davis
Kayleigh Sprague 
Tajanté Wainwright
Catherine (Cass) Wilson 
Anjie Yang
Christina Maddox 
Laura Velasquez 
Shira Berger 
Merryl Gladstone
Isabel Ridge Creaner 
Stephanie Miodus
Support Staff
Lori Bailey
Alice Berger
Courtney Douglas
Matthew Kobialka
Patricia (Trish) McHugh
Jessica Nicolao
Gregory Szczepanek