Featured Presenters
Keynote Speaker
Anneliese Singh, PhD, LPC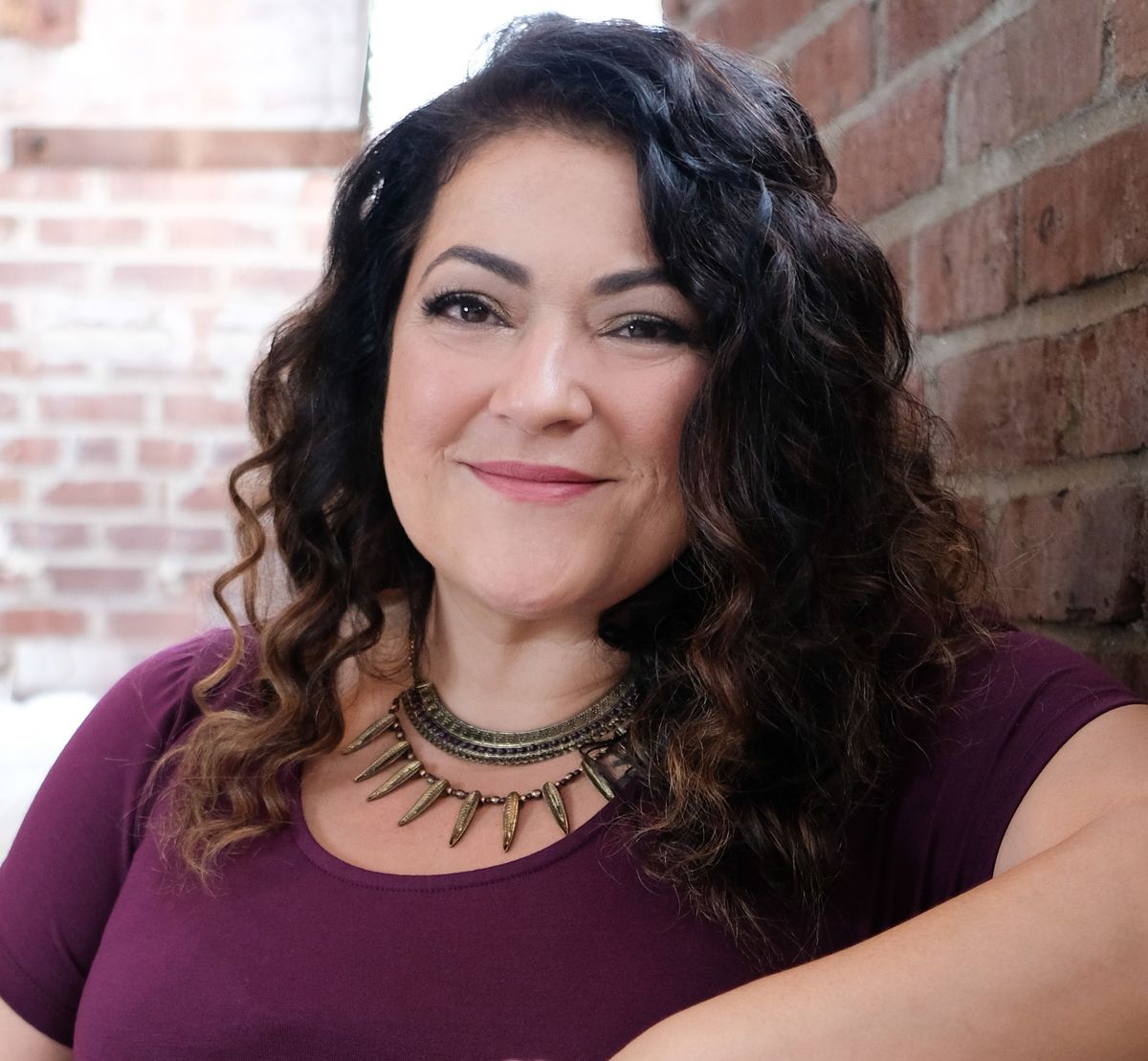 Anneliese Singh, PhD, LPC (she/they) is a professor in the School of Social Work with a joint appointment in the Department of Psychology and serves as associate provost for diversity and faculty development/chief diversity officer at Tulane University. Singh's scholarship and community organizing explores the resilience, trauma, and identity development experiences of queer and trans people, with a focus on young people and BIPOC people. Singh has written extensively on multicultural and social justice competency development in the helping professions, and equity and justice efforts in higher education. Singh is the author of The Racial Healing Handbook: Practical Activities to Help You Challenge Privilege, Confront Systemic Racism, and Engage in Collective Healing and The Queer and Trans Resilience Workbook. Singh founded the Trans Resilience Project to translate her LGBTQ+ research findings into school and community-based change efforts, including NIH-funded work with trans and nonbinary people in Project AFFIRM. Singh's TEDx Talks, have explored gender liberation. Singh passionately believes in and strives to live by the ideals of Martin Luther King, Jr.'s beloved community, as well as Audre Lorde's reminder that "without community, there is no liberation."
Singh is @anneliesesingh on Twitter and Instagram.
Angelina Nortey, PhD (she/her)
Sage Wellness & Consulting/Yeshiva University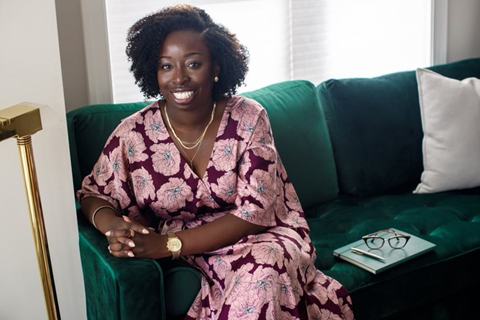 Angelina Nortey is a licensed psychologist and nationally certified school psychologist. She earned her doctorate in School Psychology from the University of Florida. Her primary research interests are in school discipline and early career school psychologists' social justice needs, with an emphasis in qualitative methodology. Angelina's research relies on Black Feminist and critical theories to explore issues of race and disability in the school setting. Angelina has a private practice in Northern, Virginia and works with adults in the interest of children. Her clinical interests are in wholistic and healing psychological approaches for addressing childhood trauma. She is a trauma-informed therapist trained in EMDR. Angelina has extensive experience working within and consulting with public, public charter and private schools. She also enjoys clinical supervision of graduate students and unlicensed clinicians. Angelina is a Clinical Assistant Professor at Yeshiva University. She is the Co-Chair of Social Justice Initiatives for the National Association of School Psychologist (NASP) Early Career Committee and a member of the Diversity, Social Justice and Inclusion Committee for DC Psychological Association (DCPA).
Garrett Roberts, PhD, BCBA-D (he/him)
University of Denver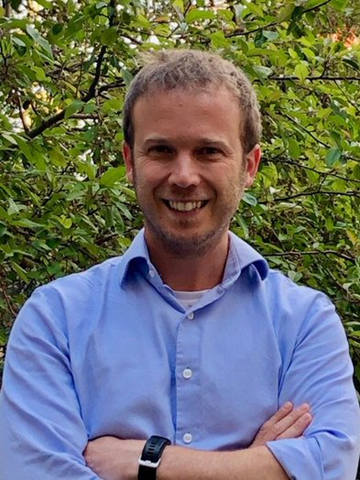 Garrett J. Roberts is an associate professor in the Department of Teaching and Learning Sciences at the University of Denver. He has a PhD in Special Education and is a Board Certified Behavior Analyst at the Doctoral Level. He also has 20 years of experience in special education both as a practitioner and researcher. His research includes investigating topics related to students with co-occurring reading and behavioral difficulties.
Sam Song, PhD (he/him/his/they)
University of Nevada Las Vegas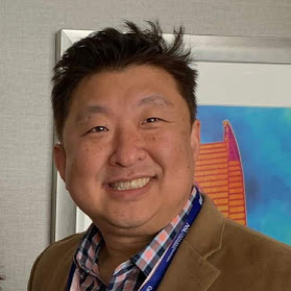 Dr. Samuel Song, PhD, NCSP, is Professor in the Counselor Education, School Psychology, and Human Services Department, and the Coordinator of School Psychology programs (EdS & PhD) at the University of Nevada, Las Vegas, and the Past-President of Division 16, School Psychology, of the American Psychological Association (APA). He has two books on social justice and school psychology published by NASP and Routledge. Dr. Song's research agenda focuses on school violence/safety and healthy school cultures and climates for all students, especially those who are minoritized. He is the Principal Investigator of the Restorative Schools Project at UNLV.
He has consulted with schools on issues of school safety, crisis, bullying, and restorative justice strategies in a number of states across the country for over 15 years. He is a trained restorative justice facilitator and has responded acutely to traumatic events in schools with a restorative crisis response. He has served as an Expert Consultant to APA's Safe and Supportive Schools Project on HIV prevention in schools. He is a sought-after trainer offering workshops and speaking on school safety, restorative justice and school psychology across several states in the country and internationally (Asia and New Zealand). He is the 2020 recipient of the Jean Baker Service and Practice Award bestowed by the Division 16 of APA, is an Associate Editor for School Psychology Review (official journal of NASP), and is an editorial board member on the top journals in the field.
Tara Raines, Ph.D. (she/they)
University of Nevada Las Vegas
Tara C. Raines, Ph.D., is a Visiting Assistant professor in the Clinical Psychology program at UNLV. She is a former Associate Professor and Director of Clinical Training for the Child, Family, and School Psychology program at University of Denver. Dr. Raines received an undergraduate and M.A. degree in Special Education from Florida State University, a subsequent M.A. and specialist degree in School Psychology from Nova Southeastern University, and she ultimately obtained her Ph.D. in School Psychology from Georgia State University. As a researcher Dr. Raines worked for 6 years on an Institute of Education Sciences grant focusing on establishing the validity and utility of universal screening for behavioral and emotional risk within the Los Angeles Unified School District and multiple school districts in Georgia. Her research centers equity and access as it relates to school discipline practices. Specifically, as early identification of risk relates to the carcel continuum or school-based pathways to incarceration. Dr. Raines chaired the NASP taskforce on policing in schools and chaired the anti-racism policy writing committee for the fifth largest district in the country, Clark County School District in Nevada. She has partnered with the City of Las Vegas on their implementation of My Brother's Keeper and ReInvent Schools. She is leading the program evaluation and providing technical assistance for participating schools.
In addition to her passion for research, Dr. Raines is also dedicated to the proliferation of cultural humility and increase of bilingual practitioners in the fields of mental health and education. In 2008, she developed a Spanish language immersion program specifically for mental health and education professionals, which she hosts annually in Quito, Ecuador. This program offers the opportunity for participants to expand their knowledge of Latin American culture and systems while increasing language proficiency.
Theodore Burnes, PhD, MSEd, LPCC, HSPP (he/him)
Antioch University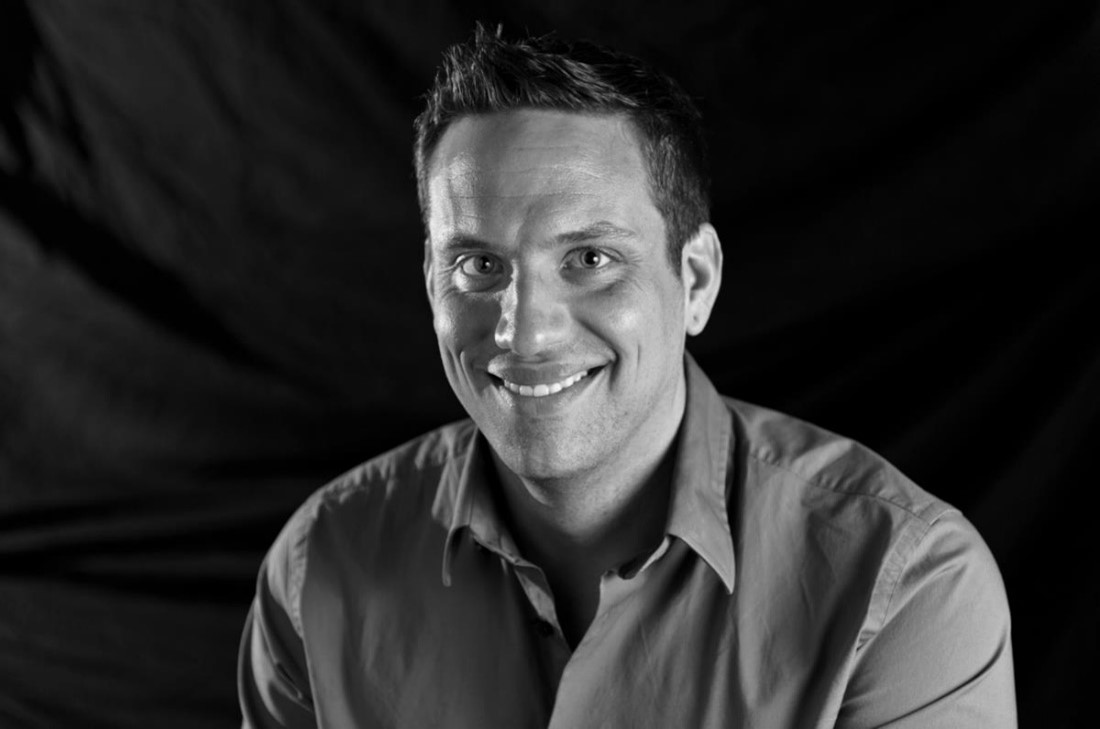 Theodore Burnes is a full professor and core faculty at the Antioch University's campus in Los Angeles, where he teaches courses in the professional clinical counseling program. He is the author of the forthcoming Essential Clinical Care for Sex Workers: A Sex-Positive Handbook for Mental Health Practitioners (North Atlantic Press) and co-editor of the forthcoming Handbook of CNM Clinical Practice (Rowman & Littlefield). Theo is passionate about sexuality and sex-positivity, counseling psychology, supervision of pre-licensed professionals in multiple mental health disciplines, and labor rights for people in the sex industry. He is on the Board of Directors for the California Association of Licensed Professional Clinical Counselors (CALPCC), and his self-care practices include swimming, spinning classes, breakfast burritos, and continually learning how to say "no."
Mary O'Leary Wiley, PhD, ABPP (she/her)
Private Practice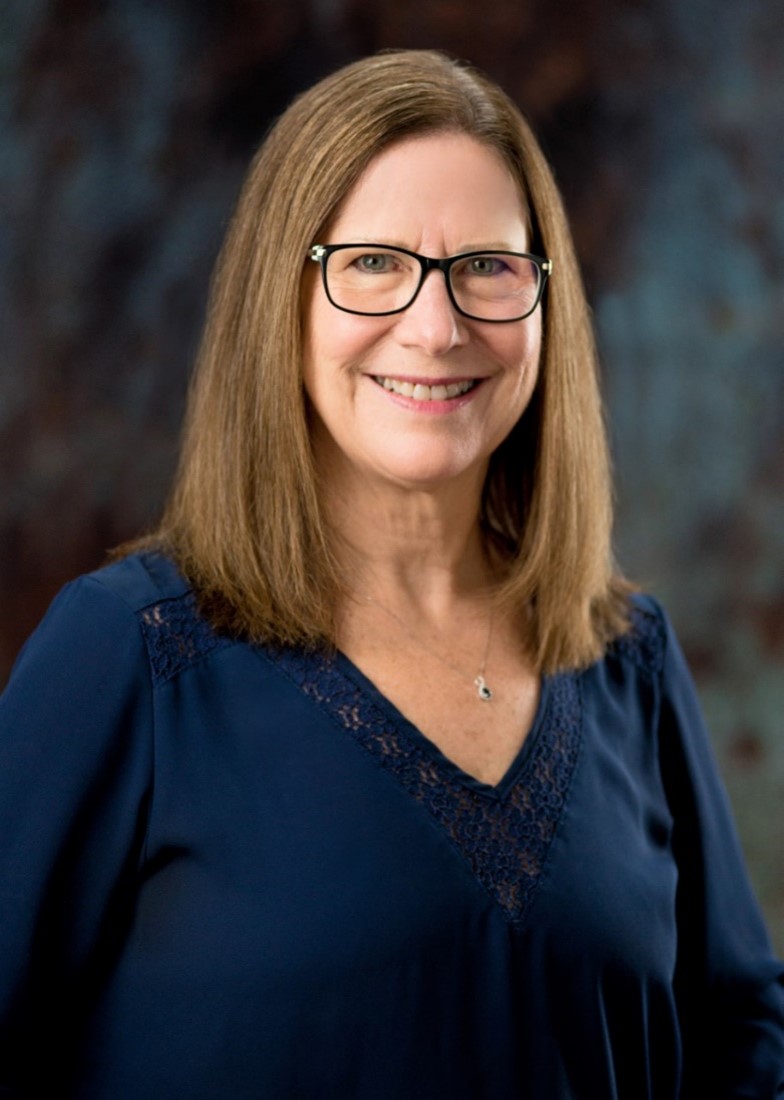 Dr. Wiley is a licensed and board certified Counseling Psychologist in full time independent practice in Central Pennsylvania. She is currently the Past President of the Society of Counseling Psychology (Division 17 of the American Psychological Association) and a former President of the American Board of Counseling Psychology.
Dr. Wiley specializes in work with adults with early attachment disruptions including those who are adopted and those who have experienced extreme trauma, including survivors of sex abuse and sex trafficking. She has served on the Editorial Boards of The Counseling Psychologist and Professional Psychology: Research & Practice, as well as a reviewer for the Journal of Counseling Psychology and the Adoption Quarterly.
She is the eldest of three children in her adoptive family and the eldest of eight in her biological family, and has navigated the complexity of adopted identity throughout her life. Her work initiating the special issue of The Counseling Psychologist on adoption brought attention to adoption issues for the first time to Counseling Psychology.
Leslee Frye, MS, EdS (she/her)
SCH Academy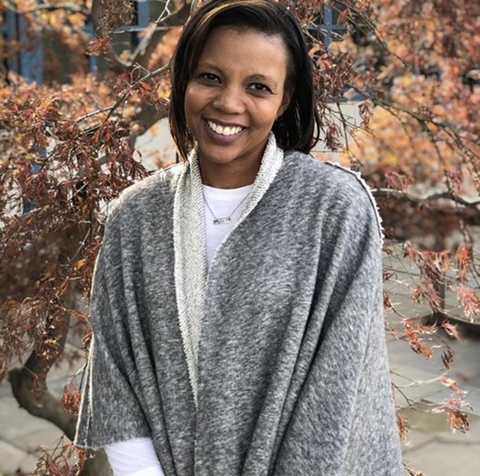 Leslee Frye is an upper school psychologist at SCH Academy in Philadelphia, PA and an abnormal psychology teacher at One Schoolhouse. Leslee received her Masters and Educational Specialist degrees from Philadelphia College of Osteopathic Medicine. She is also a certified yoga and meditation teacher and has helped bring yoga, meditation and mindfulness to the SCH community. Leslee has vast amounts of experience working with pre-k to high school students, implementing evidence based interventions and consulting with staff and families. In all her roles, she has most enjoyed working on building community, helping schools navigate change, and prioritizing student wellbeing.
Elizabeth (Liz) Power, EdD (she/her)
College of St. Rose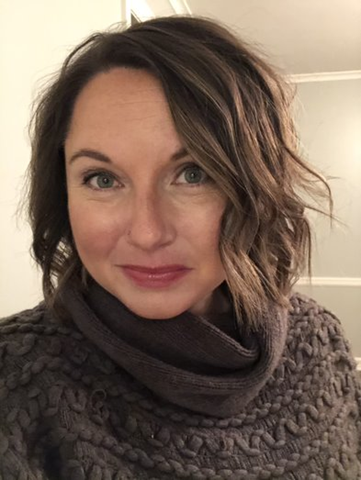 Elizabeth M. Power, EdD, is an assistant professor of school psychology at The College of Saint Rose in Albany, NY. In addition to her faculty position, Dr. Power has worked as a school psychologist since 2011. She has contributed to multiple written publications, and is most proud of her recent textbook publication Understanding the Biological Basis of Behavior: Developing Evidence-Based Interventions for Clinical, Counseling and School Psychologists. In addition to her written work, Dr. Power has presented research at various state and national conferences. She enjoys researching applied neuropsychology, school psychology training practices, and inclusion in school psychology programs.
Chelsea Quick, PhD, NCSP, BCBA-D (she/her)
Aurora Public Schools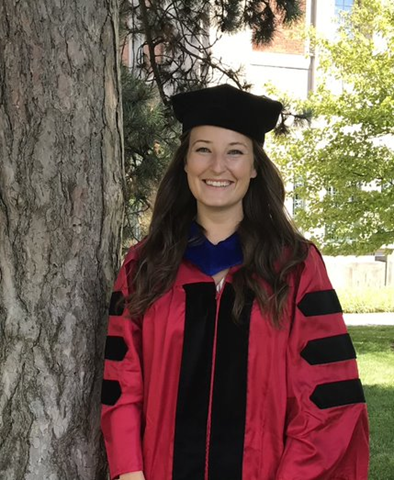 Dr. Chelsea Quick is a full-time School Psychologist in Aurora Public Schools in Aurora, Colorado. In her current role, she provides direct mental health services to students with autism in grades K-5. Chelsea received her Ph.D. in School Psychology and her M.Ed. in Foundations in Behavior Analysis from the University of Cincinnati. She is a Nationally Certified School Psychologist (NCSP) and Board Certified Behavioral Analyst, Doctoral level (BCBA-D). Her work and line of research are related to using consultation and behavior analytic principles to implement culturally responsive time- and resource-efficient academic and behavioral interventions. Chelsea's work has been published in School Psychology, School Psychology Review, Journal of Behavioral Education, Journal of Applied School Psychology, Behavioral Disorders, The Clinical Supervisor, and The Journal of Trauma and Dissociation.
Franci Crepeau-Hobson, PhD, NCSP, LP (she/her)
University of Colorado Denver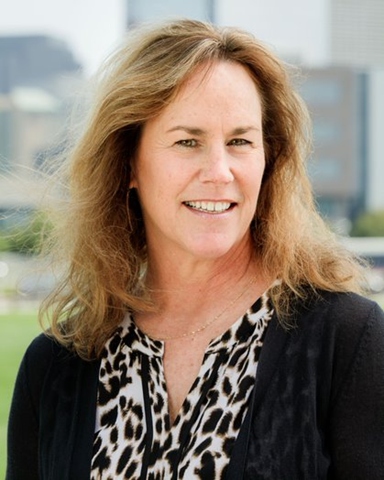 Franci Crepeau-Hobson, Ph.D. is an associate professor and director of clinical training in the school psychology program at the University of Colorado Denver. Franci is a licensed psychologist, licensed school psychologist, and Chair of the National Association of School Psychologists School Safety and Crisis Response Committee, as well as a member of the Colorado Society of School Psychologists Statewide Crisis Response Team. These teams provide comprehensive school-based prevention, intervention, and postvention crisis resources and services to school districts around the country. Franci has authored and coauthored a number of articles and presentations in the areas of school safety, youth suicide, and ethics.
Faculty
Jennifer Antoni, PhD
Crystal L. Austin, PhD, LP
Diane Barrett, PhD, NCSP
Joyce Beldecos, MEd
Art Dowdy PhD, BCBA-D
Frank Farley, PhD
Catherine A. Fiorello, PhD, NCSP, ABPP
Heidi Hutman, PhD, LP
Franklin Hinton, MEd
Xu (Lilya) Jiang, PhD
Angela Jones, PhD
Paul Jones, PhD
Darren Levin, PhD
Ariel Mankin, PhD
Monica McHale-Small, PhD
Laura Pendergast, PhD, NCSP
Jessica S. Reinhardt, PhD, NCSP
Nicole Ramspacher, LPC
Lia Sandilos, PhD, NCSP
W. Joel Schneider, PhD
Larry Serinsky, PhD
Anthony Sica, NCC
Matt Tincani, PhD BCBA-D
Renée Tobin, PhD
Jason Travers, PhD BCBA-D
Vincent Walford, PhD
Daniel Walinsky, PhD
Diana L. Wildermuth, PhD, NCC, LPC
Co-Sponsors
Temple University College of Education and Human Development
Association of School Psychologists of Pennsylvania
School District of Philadelphia
The presentations offered through this event are specifically relevant for trainees and licensed clinicians in the fields of health service psychology, counseling, ABA, social work, and marital and family therapy.
Support Staff
Lori Bailey
Alice Berger
Joseph Paris
Matthew Kobialka
Patricia (Trish) McHugh
Jessica Nicolao
Gregory Szczepanek
Student Volunteers
Student Volunteers
Brooke O'Hare
Tania Santiago
Haley Uriarte
Isobella Persephone Cerceo
Anaiya Alexander
Caroline Doran
Wesley Bogan
Whitney Skippings
Julia Leonard
Katrina Velasquez
Emma Islinger
Stephanie Shirk
Ben Hoffman
Priscilla Wiggins
Claire Savage
Alexa Peluso
Watta Kesselly
Kevin Lopez
Roomi Kunuria
Catherine (Cass) Wilson