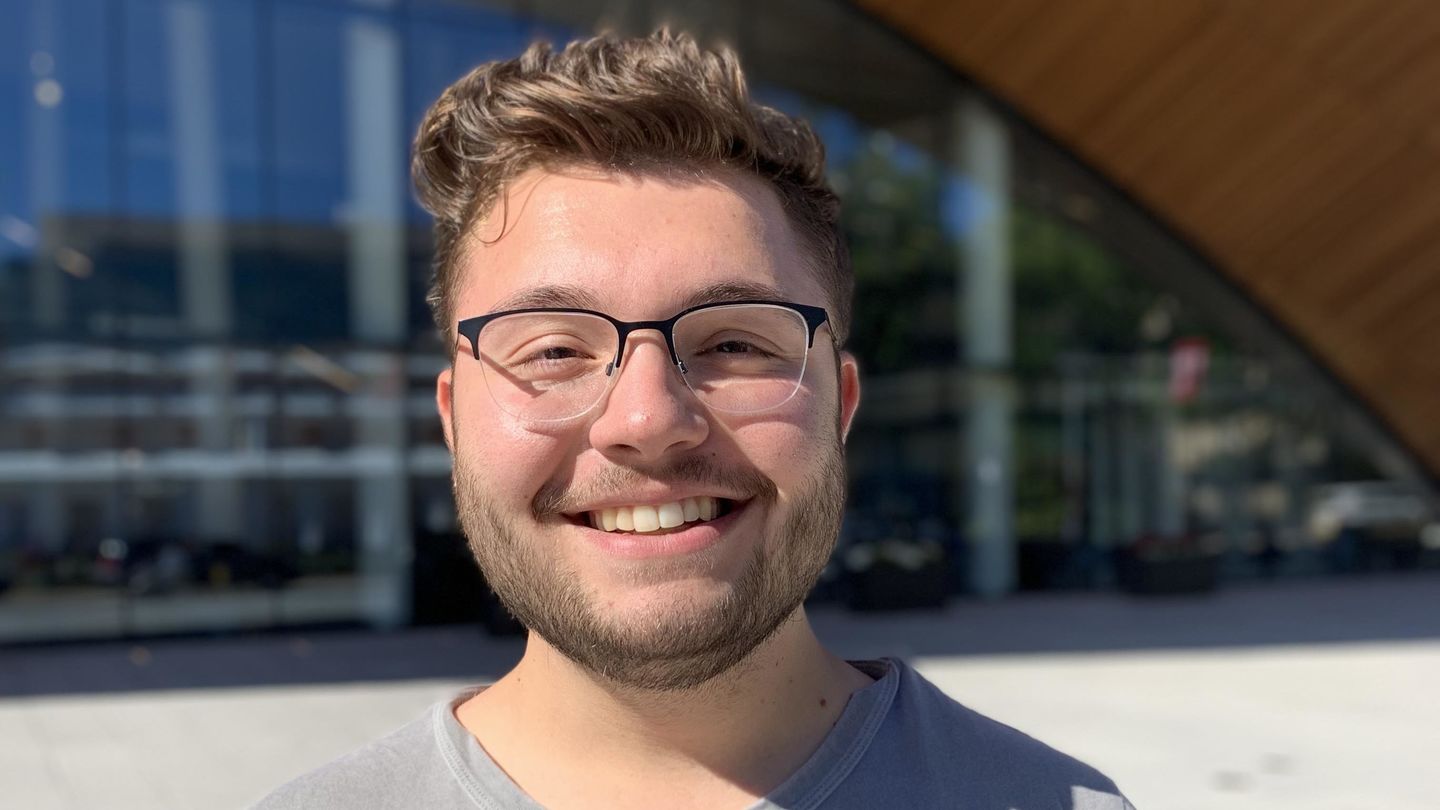 This week, Temple University and the College of Education are celebrating National Transfer Student Week. To honor this special week, we interviewed secondary education major David Light, who recently transferred to Temple University from Montgomery County Community College.
What was it like applying to transfer to Temple?
I remember the application process being super quick and easy. It was also exciting to be taking a step forward in my future!
What were you looking for when you transferred to Temple?
Coming to Temple, I was looking for an environment that allows me to be close to the city but is also conducive to being a student. Temple has both of these things; its bustling residential campus is located in the heart of the city in North Philadelphia.
What attracted you to your major in education?
Becoming a teacher is something I have wanted to do since first grade. My cousins and I loved to play "school," and I took the role of the teacher almost every time.
What is your experience like as a transfer student at Temple?
My experience has been extremely positive, and it has been a time of personal growth and gaining independence. However, the first few weeks were difficult trying to find a routine that works for me and figuring out how to balance more responsibilities.
What are your favorite education courses? Are there any faculty members that have stood out or who have been particularly helpful?
My favorite course (so far) was Teaching English Language Learners, a course I took at Montgomery County Community College. At one point, I thought education was not the major and career path for me, but my professor was so supportive and reassured me I was on the right path. I'm not sure if I'd be in the College of Education if it wasn't for her!
What courses are you excited about at Temple?
I'm really excited about starting one of my teaching methods courses next semester and completing fieldwork!
What has been your favorite memory associated with the College of Education?
So far, my favorite memory was starting off the semester with the College of Education's Convocation and being welcomed by Dean Anderson!
What else are you involved in at Temple?
I joined the Transfer Mentor Program, I have a job off-campus on the weekends, and I also play volleyball.
What advice would you give to students interested in transferring to Temple?
My advice for students interested in transferring to Temple would be to talk to their advisor at their current college or an advisor at Temple to see how credits are able to transfer and if Temple and their current college have any transfer agreements. It's also nice to see Temple in person and to have the opportunity to ask questions in-person!
The College of Education is dedicated to ensuring transfer students a seamless transition from their current institution to their new home at Temple University. Whether you are currently enrolled in a community college or a four-year institution, we will support you in your journey from the classroom into the professional world of teaching, service, and practice.
To learn more about transferring to the College of Education and transfer student resources, please visit our website or contact us at educate@temple.edu or 215-204-8011.