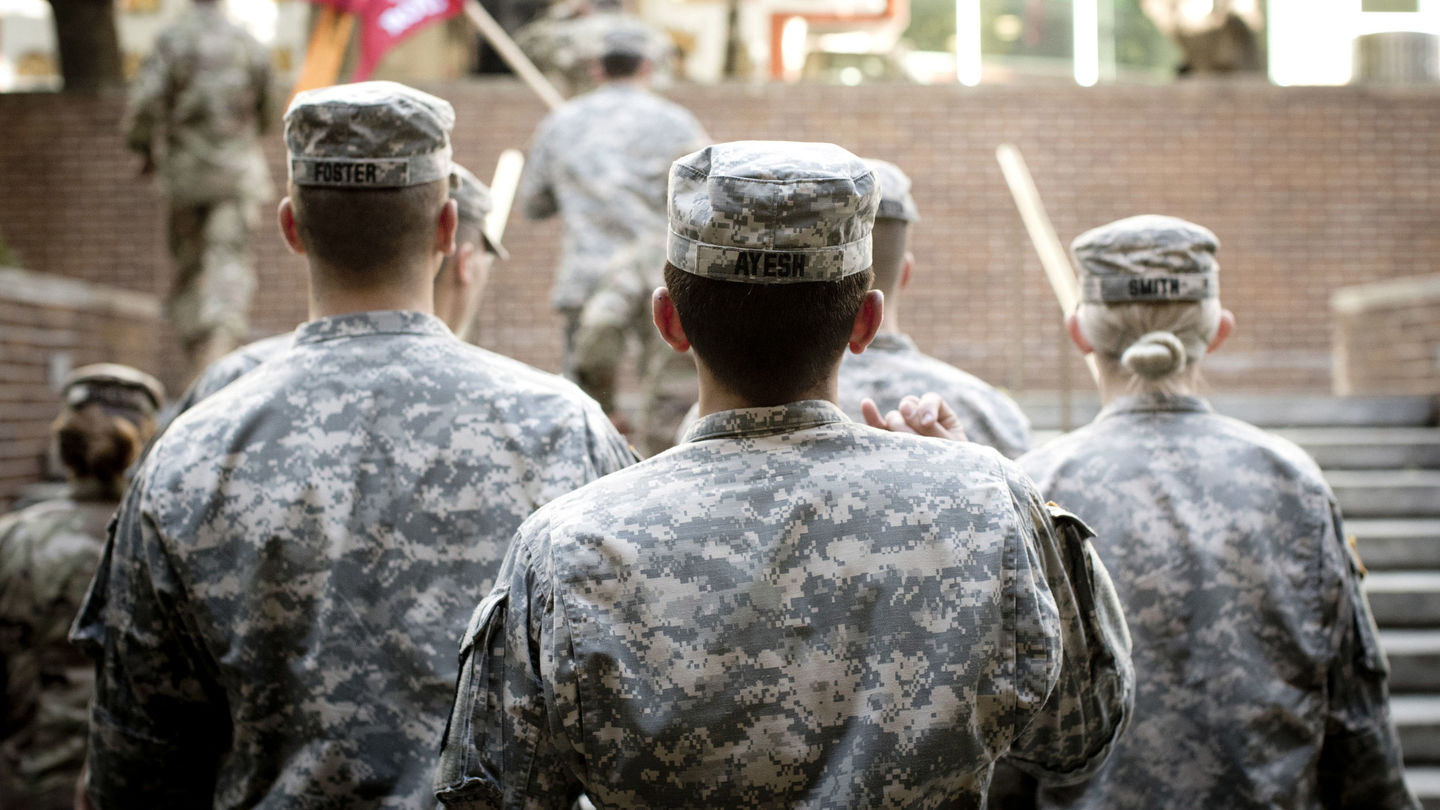 Ryan S. Brandenberg
After serving the country in the U.S. Army and the U.S. Coast Guard, Frank Schwartzberg, EDU '21 and Carl Taurisano, EDU '21, are on their way to becoming STEM teachers in Philadelphia through their participation in Temple Teacher Residency (TTR). Both veterans decided that becoming a teacher felt right and like a logical transition after retiring from the military. They discovered TTR through Troops to Teachers, an organization partnered with Temple University to recruit veterans into the teaching profession.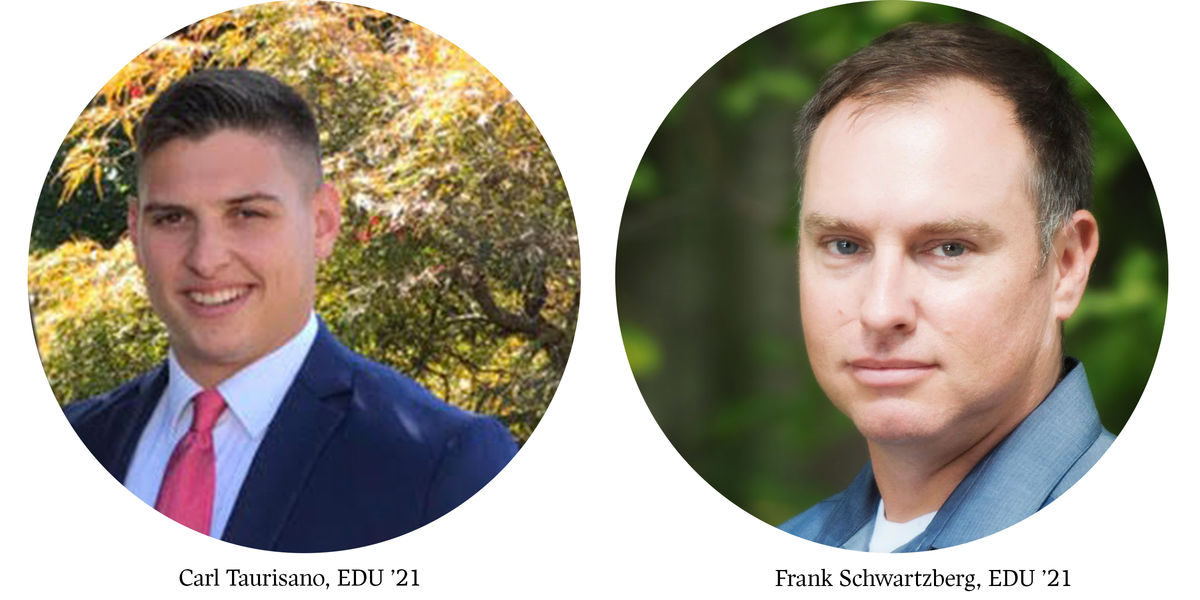 Before enrolling at Temple University, Schwartzberg served in the U.S. Army for over two decades as a Multiple Launch Rocket Systems Crew Member and retired as a Sergeant First Class, serving all over the U.S. from North Carolina to Oklahoma and abroad from South Korea to Iraq. One of the things he enjoyed most about being in the military was training soldiers. After retiring from the Army, he pursued a degree in business, earning both a BA and MBA, and began a career in real estate. Schwartzberg realized real estate was not the right fit, so he pursued substitute teaching, which felt a lot more meaningful to him. As a substitute teacher, Schwartzberg learned about Troops to Teachers and became a TTR resident. 
During his time in the Coast Guard, Taurisano served as a Medium Endurance Class Cutter, which took him through the Panama Canal, Costa Rica, and Halifix, and as a Boatswain Mate, serving as an expert in all aspects of deck seamanship and navigation. Currently, he still serves in the Coast Guard Reserve twice a month on the Jersey Shore. Taurisano admitted that transitioning out of the military was stressful and challenging until he reflected on his time. "I started looking at what aspects of the military I enjoyed and felt I excelled at. I did not see it but it was right in front of me. Training, instructing and mentoring was the bulk of my time in the military, all qualities that align with being a teacher," said Taurisano. After this realization, Taurisano sought out Troops to Teachers and, just like Schwartzberg, became a TTR resident.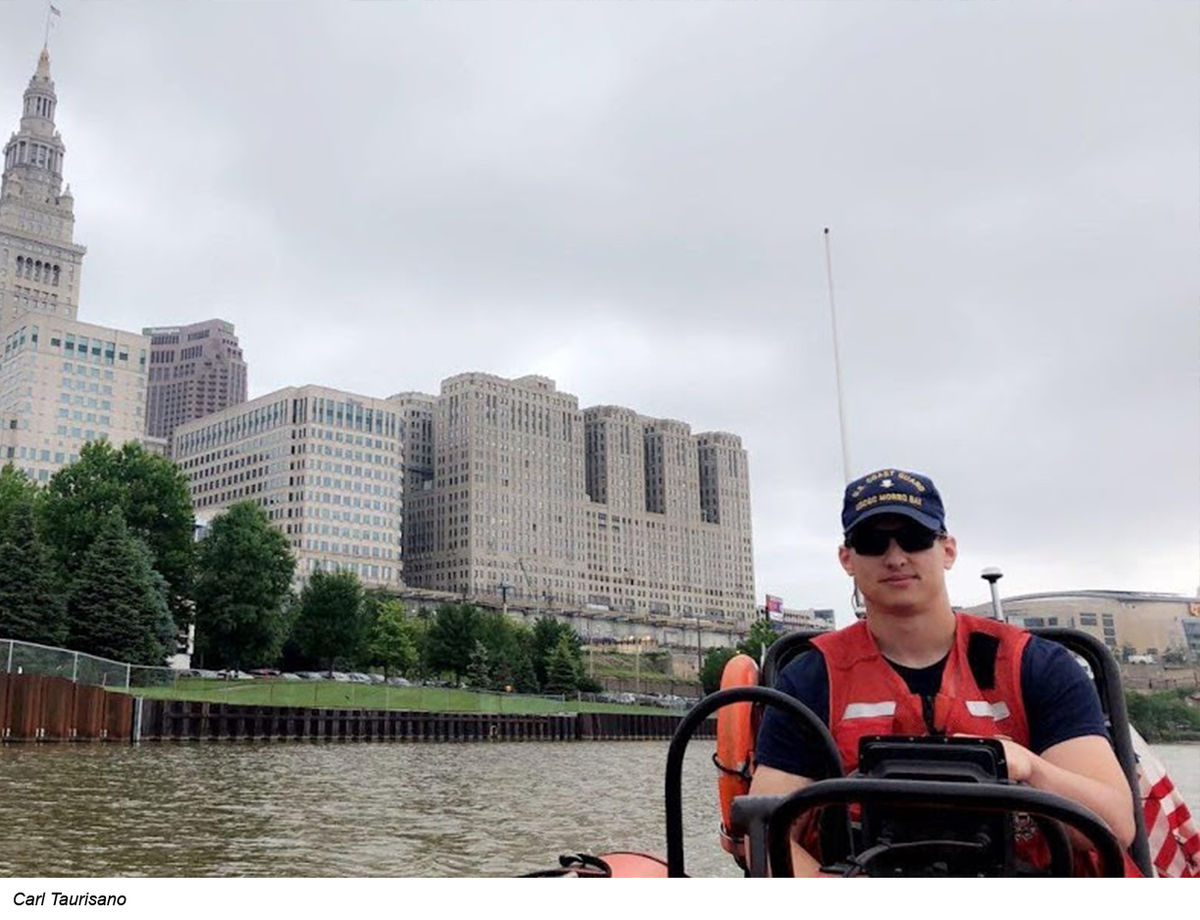 As TTR residents, Schwartzberg and Taurisano are spending the year in a Philadelphia school co-teaching with a mentor teacher and taking master's courses at Temple University with a cohort of other STEM and Spanish residents. While balancing co-teaching, master's courses, and everyday responsibilities has been challenging, both residents expressed an appreciation for their "amazing" mentors, tight-knit cohort and support from Temple faculty and staff. Taurisano commented, "My host school and mentor are by far the best match and situation I could have imagined." Similarly, Schwartzberg remarked, "As far as my host teacher, we clicked right away during the TTR match process. We are the same age and have the same values, so working with my mentor is going great."
Schwartzberg and Taurisano agree that more veterans should consider a career in teaching because they've found it to be a natural transition from the military, while also allowing them to continue to work in public service. Taurisano encourages other veterans to pursue teaching through TTR, stating with confidence, "Do it--No matter if you feel too old, too late, or under qualified. There are endless supports to help figure out applying, how to use the GI Bill and what steps you can take while in the military." 
To learn more about Temple Teacher Residency or Troops to Teachers, contact April Morton at april.morton@temple.edu.