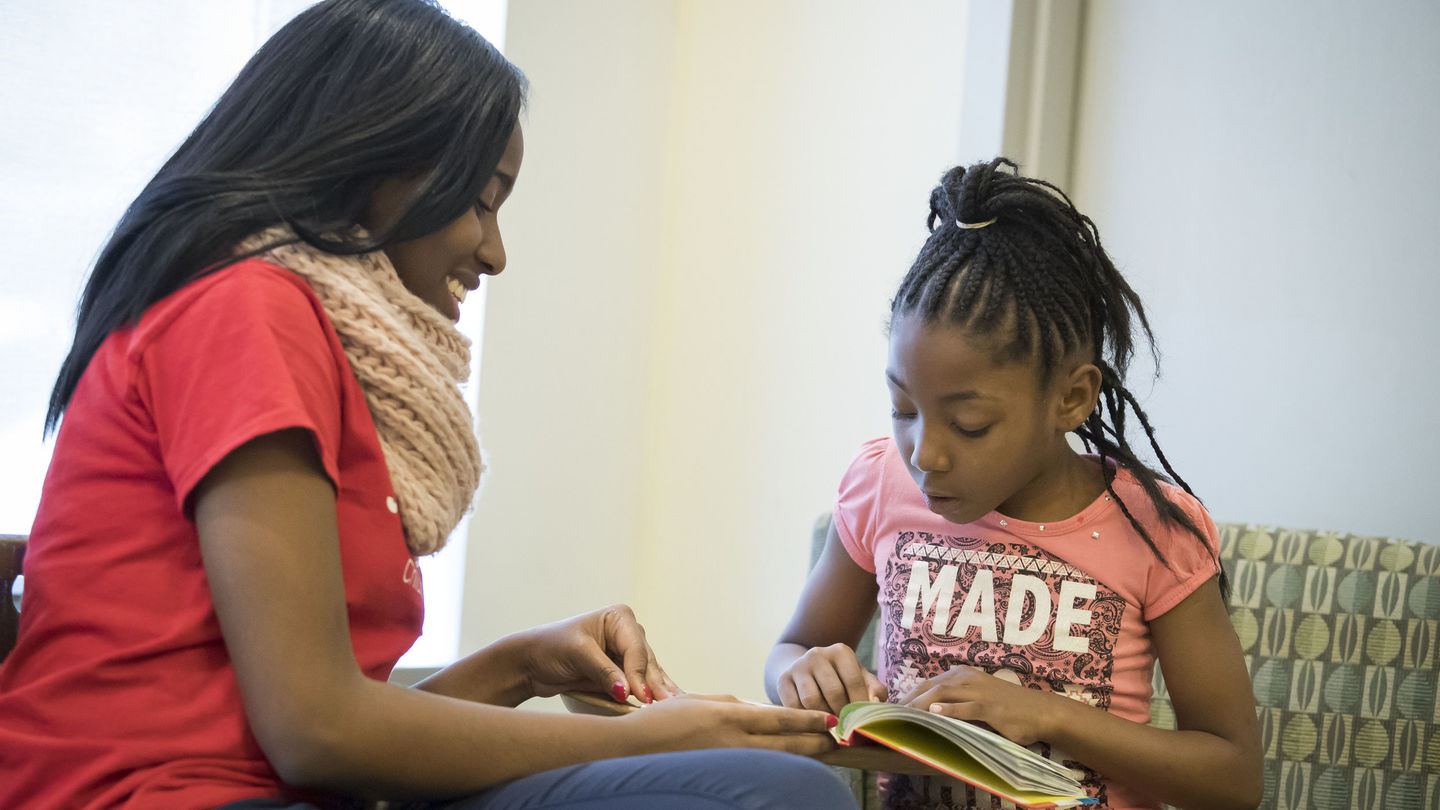 The College of Education and Human Development collaborated with Temple University Television (TUTV) and Temple's Center for Media and Information Literacy to create a program for parents who are teaching their children from home. The program consists of short videos featuring smart ways to make learning at home engaging and fun. 
1. Resources 
The first video in the series serves as an introduction to online learning. College of Education and Human Development alumna Tamla T. Lee, EDU '20, maps out a plan to divide the course work across the week and provides a number of educational websites to aid in teaching your student. Visit this PDF link for more detail and resources.
In this video, Associate Professor Tim Fukawa-Connelly discusses three major ideas for helping your child with math. Topics range from how to talk to your child about their ability to understand math to making math fun with games that engage your child in the material. 
The third video in the series explores solutions to practical issues that may arise in at-home learning. Professor Fukawa-Connelly stresses the importance of being kind to yourself and the child in your care, integrating math into daily routines like cooking or cleaning, and suggests searching for shapes at home to help prepare for time in the classroom. 
This video focuses on how guardians should talk about teaching math with their children and how to practice it every day. Visit this PDF link for more math tips.
5-9. LAUGH
These videos provide parents and guardians with an acronym to make navigating daily life at home a little easier. L-A-U-G-H stands for, learn and play together, allow breaks, understand everyone's role, grumpiness happens, and have a schedule. Each video explores a different letter. Visit this PDF link for more detail about LAUGH.
In this video, Professor Sabina Neugebauer recommends helpful strategies to use while teaching your child vocabulary and grammar. 
This video emphasizes the importance of connecting vocabulary words to personal experiences. Doing so will it easier for children to incorporate new vocabulary into their daily life. 
This video provides parents and guardians with unique ways to engage children when practicing vocabulary. For example, word searches, word challenges, reading children's books and playing fun word games can help children practice vocabulary. Visit the Vocabulary Guide for more vocabulary tips.
13. Foreign Language
This video introduces strategies to help your children with foreign languages. Graduate Teaching Assistant and doctoral candidate Sarah Rawls suggests tips, including changing the language settings on movies or websites, writing to a penpal in a foreign language and using flashcards. Visit the Foreign Language PDF for more foreign language tips.
14. History
This video covers how to teach your child history and other social sciences. Assistant Professor Tim Patterson encourages students to go beyond memorizing facts by having them critically think about what happened in the past. Visit these PDF links on Historical Thinking and a graphic organizer for more history tips.
15. Keeping Your Child Learning All Summer Long
This video gives tips on how to keep students engaged and having fun in all aspects of learning, especially during the summertime. Associate Professor Shanta Hattikudur recommends continuing regular routines and promoting creativity during playtime. Visit this PDF link for more tips to keeping your child engaged. 
16. Talking to Your Children About Difficult Topics
The final video in the series shares tips from Associate Professor Shanta Hattikudur about how to speak to your children about why they are learning from home and other challenging topics.