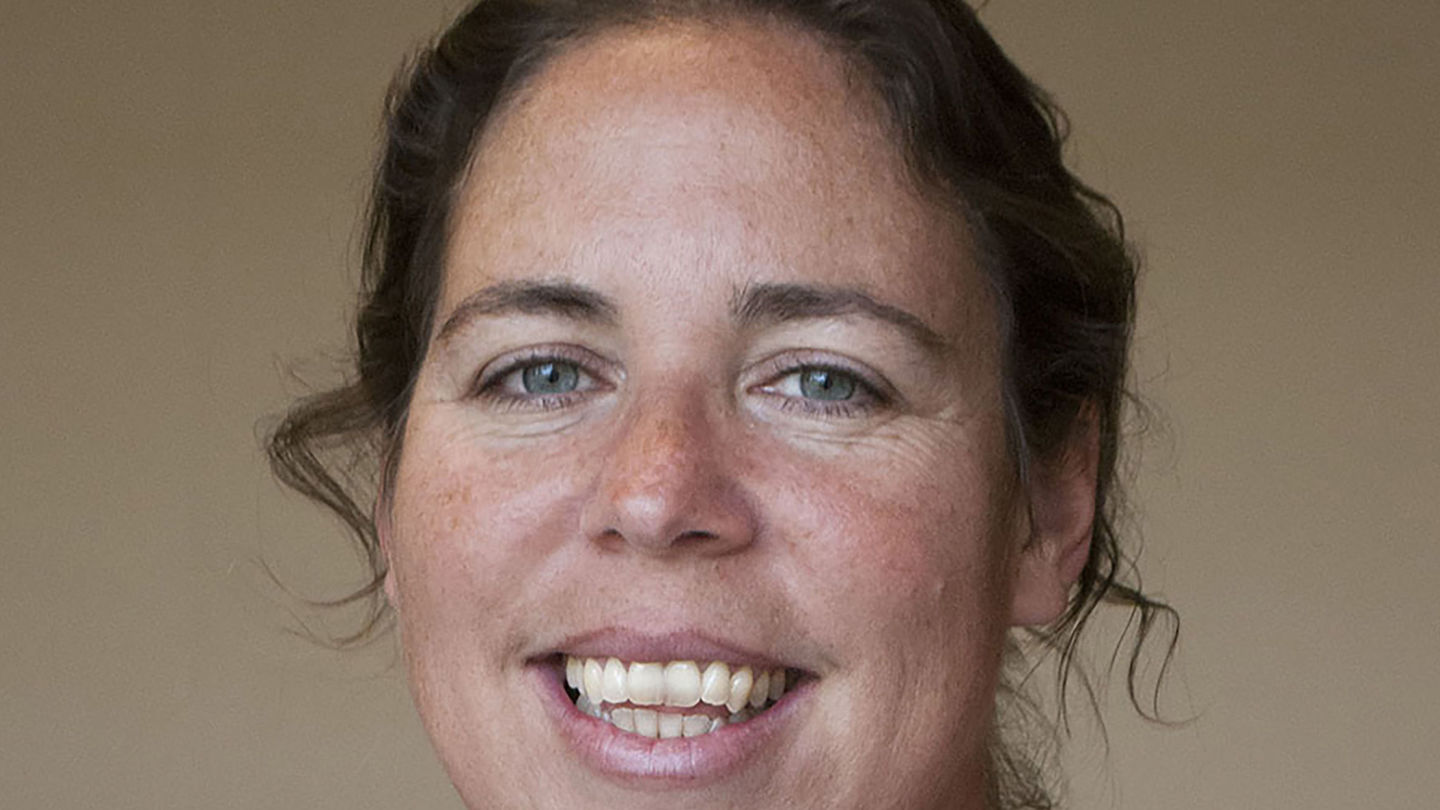 Dean Gregory M. Anderson is excited to announce the appointment of Sally Gould-Taylor, EDU '16, as Executive Director of the Institute on Disabilities in the College of Education and Human Development. She will also serve as an Associate Professor of Research in the Department of Teaching and Learning.
Gould-Taylor began as the Interim Executive Director of the Institute in March 2020 after initially serving as both the Institute's Associate Director and the Director of Research and Evaluation.
As Interim Executive Director, Gould-Taylor managed the institute during the COVID-19 crisis, securing more than a million dollars in new grant funding. During her interim role, she created and strengthened new partnerships.
"Gould-Taylor's work with IOD is paving the way forward for the college to 'practice what we preach' in the areas of human development that dovetail with the fine work of our faculty who are preparing future teachers, educational leaders, counselors, and clinicians," said Anderson.
Gould-Taylor has worked on both qualitative and quantitative research projects in diverse fields of human services, disability, and education. Additionally, she has taught at Temple University in the College of Education and Human Development, College of Liberal Arts, and in the Temple University Jamaica Abroad Program.
"I am looking forward to continuing to work with the Institute's dedicated staff, and our University and community partners, to sustain and expand the work we have accomplished over the past four decades," said Gould-Taylor. "With the support of the College of Education and Human Development, the Institute will build on our shared vision where all people are respected and lead self-determined lives" added Gould-Taylor.
The Institute on Disabilities recent projects ranging from research to evaluation, to community-based training include Project PLAAY-Inclusive which aims to deconstruct racism and ableism in the school-to-prison pipeline; Transition Discoveries, a five-year qualitative project which helped inform a new, youth-driven, definition of secondary transition success; and a mixed-methods Comprehensive Statewide Needs Assessment evaluation project for the PA Office of Vocational Rehabilitation that aims to understand the state of employment supports for people with disabilities across the commonwealth.
Their newest partners include the PA Department of Aging, Pew Center for Arts and Heritage, Digital Literacy Alliance, and Philly Counts 2020 Action Fund. 
The Institute on Disabilities is one of the numerous University Centers for Excellence in Developmental Disabilities Education, Research and Service funded by the Administration on Developmental Disabilities, U.S. Department of Health and Human Services.
Established in 1974, the Institute has mirrored the changes in the field of developmental disabilities, evolving into a model of self-determination and individualized support in the community.
During its early history, the Institute provided extensive technical assistance and training to professionals in the field and later became nationally recognized for advocacy and research efforts centered on the closure of the Pennhurst Center. In the 1980s, the Institute began developing and evaluating support models for Pennsylvanians with disabilities and their families.
Located within the College of Education and Human Development at Temple University, the Institute is a vibrant, diverse organization with a large and diverse staff, which includes students and is considered a national frontrunner in leadership development, assistive technology, disability studies, justice for people with disabilities, policy analysis, and inclusive education.
"My role as executive director is to echo and support the voices of the experts that we have at the Institute already," said Gould-Taylor. "In addition, it's my job to lift them up and sustain them as partners and leaders in the community and their various fields."
Much of the Institute's success in reaching the community and its constituents can be attributed to their close partnerships with statewide advocacy and self-advocacy groups, centers for independent living, Pennsylvania's Developmental Disabilities Council, The Disability Rights Network of Pennsylvania, state government, specialized and generic service providers, the criminal justice system, and universities throughout Pennsylvania.
The scope of work and dedication to their constituents continues to grow, touching more people with disabilities, families, communities, students, educators, employers, and policymakers. With dozens of sponsored projects, IOD has an impact on people's lives throughout Pennsylvania, nationally and internationally.
To learn more about the Institute on Disabilities, visit its website.