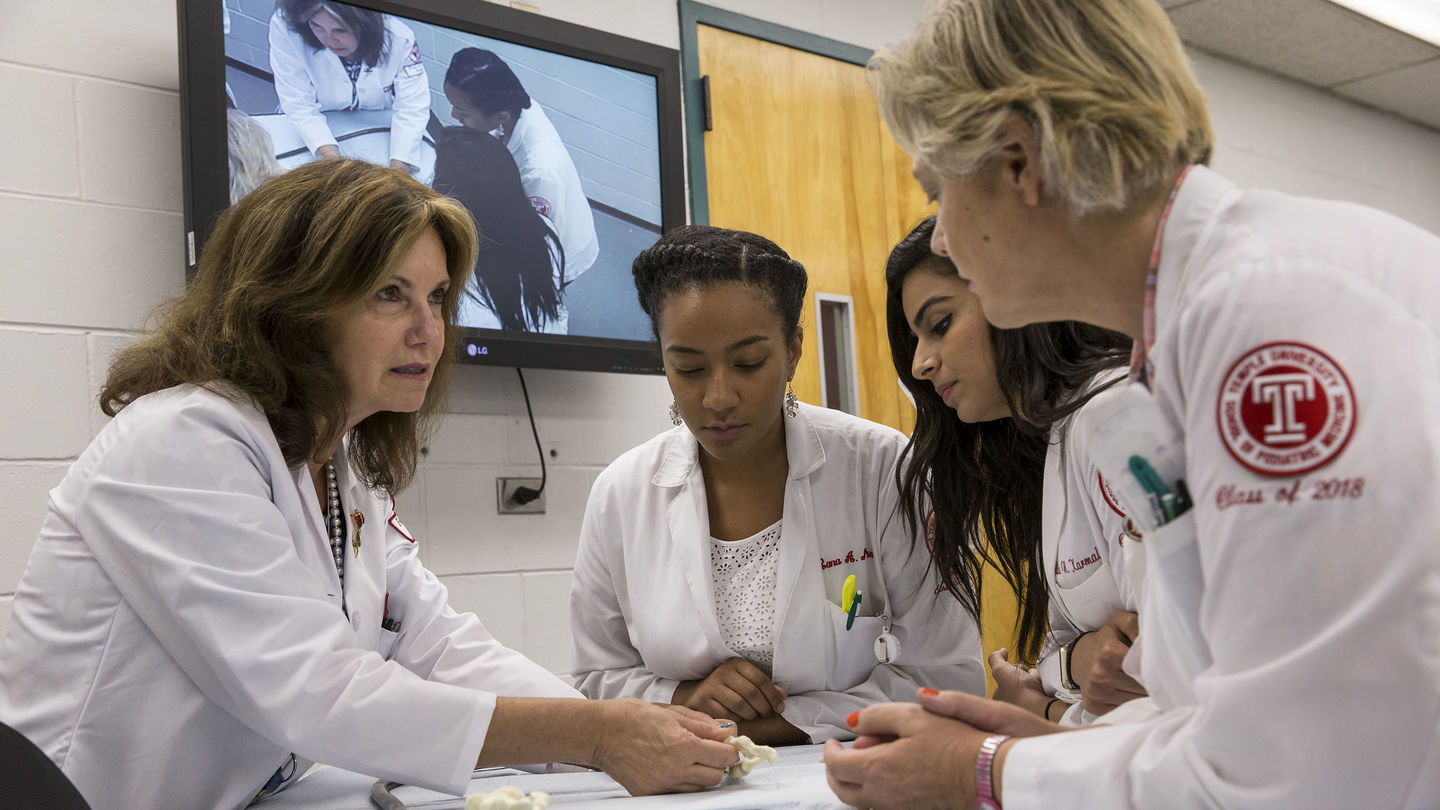 In Summer 2021, the College of Education and Human Development excitedly introduced its new Professional Health Education program, which trains health professionals with knowledge and skills to become better educators for students in health fields, such as dentistry, medicine, pharmacy and science. Through the new program, health professionals can earn a Master of Science in Education (MSEd) or a Graduate Certificate. Students will learn to develop teaching plans to accommodate diverse populations and apply evidence-based healthcare principles, effective coaching techniques and group facilitation. Through collaboration and networking with leaders in the industry, including faculty experts from Temple's health professional schools, students will strengthen critical decision-making and problem-solving skills. 
Paul C. Jones, PhD, assistant professor and Temple University alumnus, serves as the program coordinator for the Professional Health Education program. Jones answered some questions about his background, the new program and considerations for professionals interested in becoming impactful educators in healthcare. 
What is your academic background and research interests?
I graduated in 2017 with a PhD in School Psychology from Temple. As part of my PhD program, I did my internship at the Children's Cleveland Clinic with a focus in pediatric psychology. After I finished my internship, I took a position at Nemours Children's Health in Delaware. There, I specialized in pediatric pain and helping kids with chronic health problems. After receiving my doctorate, I returned to Temple, working at the dental school.
What led you to Temple's College of Education and Human Development?
I made the switch to the College of Education and Human Development last summer with the intention of helping get the Professional Health Education program up and running.
What has surprised you most about yourself in your career as an educator?
How much I enjoy being in a university/academic setting. I enjoy working with students and always knew I would enjoy working with them. I get such a sense of fulfillment much more so than I thought I would. I also never thought I would end up back at Temple but I couldn't be more thrilled to be back.
What is the best part about teaching and working at the College of Education and Human Development?
Everybody wants to work in a place where they feel supported and the value system aligns with their own and I find that at Temple. I feel genuinely supported by all my colleagues and I appreciate the mission of the university in a way that I didn't think I would be fully able to appreciate. I feel that I am able to grow as an academic, as a psychologist and as an educator.
Who would make a great health educator? 
Anybody can be an educator if they put the work in and learn how to respond to students. You have to have a certain amount of flexibility and empathy. You have to want to motivate students and engage with them on a level playing field. Great educators have to be willing to put in the effort to make students feel heard while also conveying the information they'll need. The fields of health education are changing rapidly and faculty have to be responsive because the students are going to expect us to be responsive. Students don't want to just sit in a lecture anymore; they want to be engaged.
What advice would you give professionals who are considering the Professional Health Education program? What can they expect to learn in the program?
The Professional Health Education program is designed to be a well-rounded program that addresses the major themes of becoming an educator. The program is designed to help professionals who are super smart in their fields of expertise really connect and engage their students to produce the next generation of healthcare professionals. The program's students spend all their time becoming experts in medicine, dentistry, podiatry and nursing but they haven't spent a whole lot of time learning how to teach. Students who are going to be successful in this program will want to improve their teaching and will want to understand how adults learn best. 
Visit Paul C. Jones's faculty profile to learn more about his work and the courses he teaches in the College of Education and Human Development. If you are interested in the Professional Health Education program, visit the program's academic page to learn more or apply.