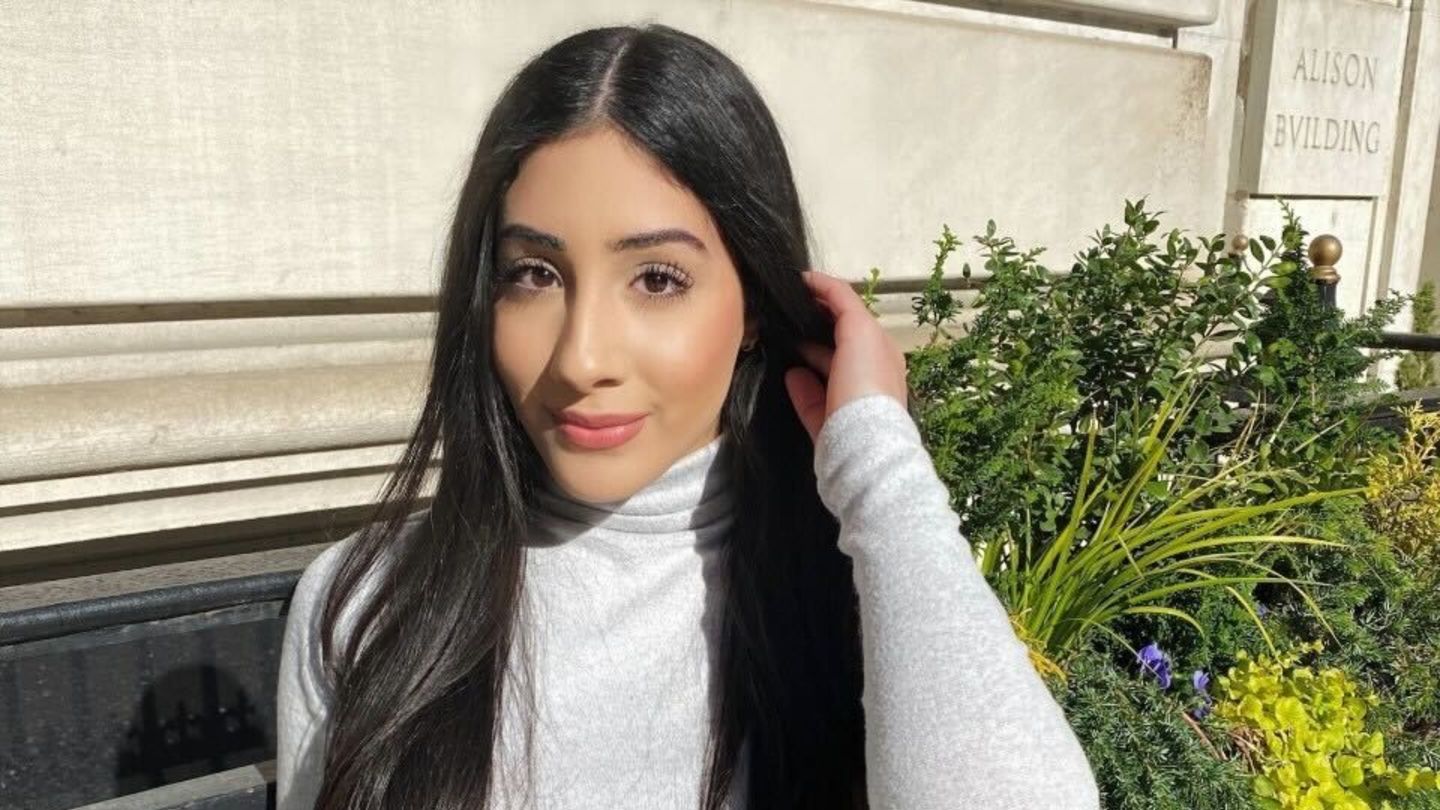 At the College of Education and Human Development, there are many ambitious and passionate students. Nadine Ibrahim, Class of 2022, a human development and community engagement major, is one of many students who go above and beyond.
Ibrahim, whose concentrations are in psychology and community education, always knew she wanted to be an advocate for students with disabilities. Growing up in the Northeast section of Philadelphia, she had worked closely with students in the special education classes at her middle school and high school. 
"As middle school students are typically judgmental, I was overcome with the feeling to become an advocate for my friends," said Ibrahim. 
From a young age, Ibrahim noticed the educational disparities that many students with disabilities often face. 
"In high school, I was part of the culinary arts program, where students with special needs came into the kitchen to help," said Ibrahim. "However, they were only part of the trash removal or dish duty which never sat right with me."
Throughout high school, Ibrahim's involvement and passion in special education continued to grow. She was a partner for the Special Olympics Philadelphia chapter and helped organize bake sales to support the athletes at George Washington High School. 
During this time, Ibrahim got news that one of her closest friends in the special education department had unexpectedly died from a grand mal seizure.
She and her classmates organized a bake sale and dress-down day to support the family. Those efforts soon transformed into Brandon's Best Buddies, a scholarship foundation to support the future goals of graduating students in the special education department at Ibrahim's high school. 
Past recipients of the Brandon's Best Buddies scholarship have used the funds to buy laptops, uniforms, materials for work and textbooks for their first semesters of college. 
As Ibrahim made the transition to higher education at Temple, her passion for equity in education followed her.
During her freshman year, she learned about Temple's Leadership & Career Studies program, a four-year certificate program providing young adults with intellectual disabilities an authentic college experience while developing academic abilities and skills. She couldn't wait to inform her high school that "an authentic college experience custom-made for students with intellectual disabilities was actually real!"
Ibrahim enjoys her time as a student in the College of Education and Human Development because of the sense of community she feels. 
"During the pandemic, our community education cohort maintained a bond even through Zoom screens," Ibrahim said. "Being that we can all relate to our course work, we have created a system to motivate one another through writing-intensive classes and even the placement process for our internships."
The human development and community engagement program has provided Ibrahim with a variety of skills she can apply to many careers within the field. 
"We have been taught skills that range from organizational development, interpersonal communication, education, special education, psychology, data collection, and even grant writing," Ibrahim said. 
Ibrahim is excited to continue learning and making a difference in the lives of others. She hopes one day to combine her passions for cooking and special education to start her own practice of therapeutic cooking classes for students with disabilities. While she hasn't made a definite decision about what route she will take after graduation, she is excited for the experiences and career opportunities that lie ahead of her.