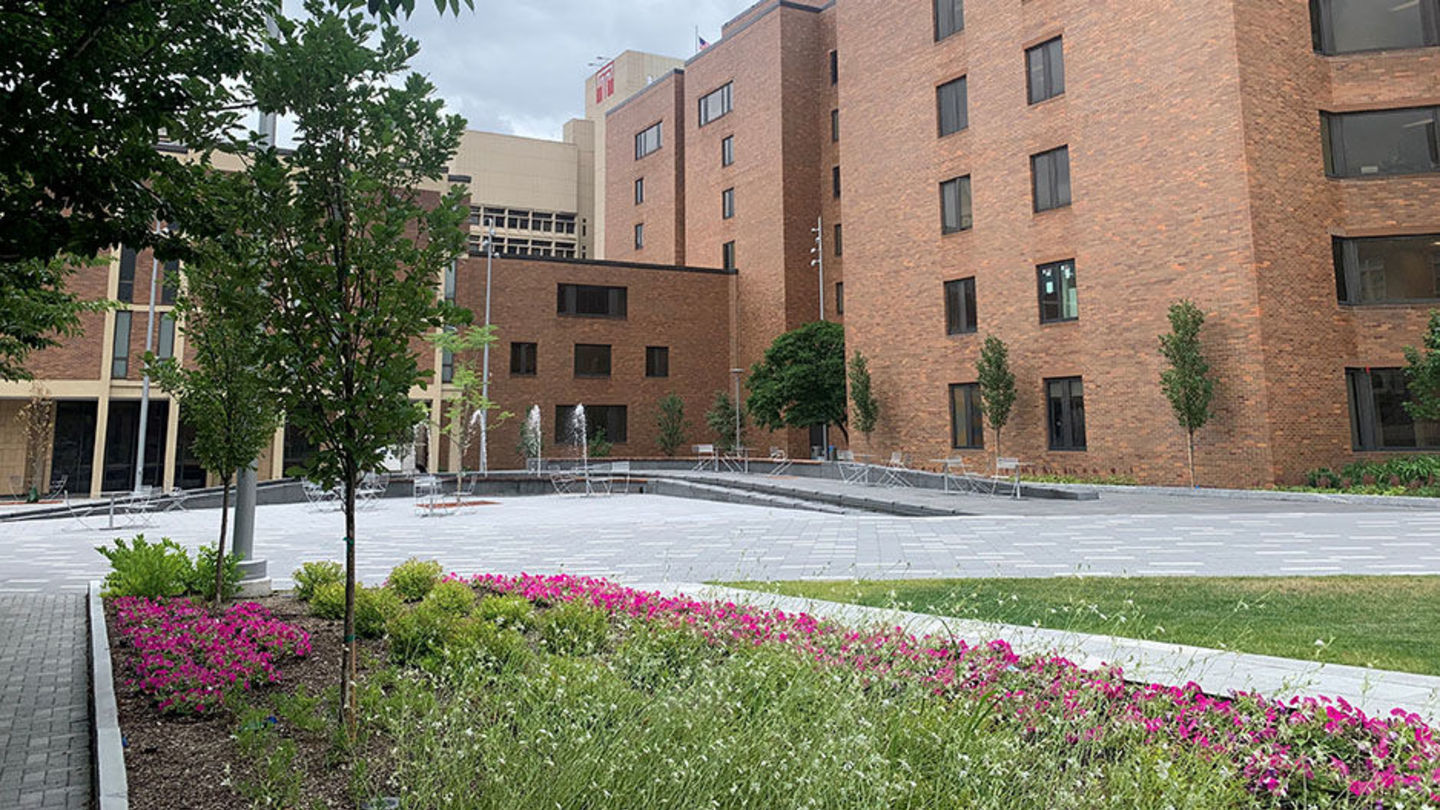 Students preparing for careers in education and human development have a lot of college and university options available to them. Here are some of our favorite aspects of Temple University's College of Education and Human Development (CEHD) that set us apart.
1. Service-Based Mission
Since the College of Education and Human Development's founding in 1919, the college has been a pioneer in preparing the best and brightest educational professionals. CEHD promotes education as a primary mechanism for social mobility and social justice for all learners. Our mission is to prepare our students as educational leaders and agents of change who employ leading-edge understanding and evidence-based practices in whatever setting they work. CEHD stands out with its historic commitment to providing opportunities for traditionally underserved populations. 
2. Expert Faculty
Our educators and faculty members are leaders in their respective fields and serve as mentors who impact students' everyday lives. They each are committed to making education equitable and accessible for future generations and are inspired by the forward-thinking students they get to work with every day. Jennifer Johnson, assistant professor of Policy, Organizational and Leadership Studies, says, "I know that the work that I do is intended to center their lived experiences and form recommendations for best practices to facilitate college access and success."
3. Immersive Teaching Experiences
Many schools have student teaching requirements that allow students to gain hands-on experience in the classroom, but CEHD offers even more immersive experiences through different organizational partnerships and community-based learning opportunities. For example, students like Jaclynn Campus, EDU '22, get real-life experience working in the School District of Philadelphia, the 8th largest school district in the country. Campos discussed how CEHD's unique framework really benefits students during and after their student teaching experiences. "Using a two-semester model better prepares our Temple seniors to both student teach and take on their own classroom after graduation," stated Campos.
4. Academic Advising and Career Support Services
High-quality professional academic advisors are available for both undergraduate and graduate students. Advisors guide students in developing individual academic plans, inform students of academic opportunities related to their goals and support students experiencing challenges. The college also provides career advising and support. Students who are looking to get a job, internship or advice on their career path options can meet with assistant director of career development Erica Johnston. Johnston works individually with students to help with career exploration, resume/CV writing, cover letters, interview skills and more. To make an appointment, students can head to Handshake and schedule a time to meet with Johnston.
5. Organizations, Outreach Programs and Student Clubs Galore!
There are several fantastic clubs and organizations that call the CEHD home, many of which are student-led and organized. Whatever your interests, there is a club for you! For example, if you are interested in mentoring and teaching local elementary and middle school children, Big Brothers Big Sisters at Temple or JumpStart are great organizations for you.
The college also houses several institutes, centers and community programs, including the Institute on Disabilities at Temple University. The Institute is considered a national leader in leadership development, assistive technology, disability studies, justice for people with disabilities, policy analysis and inclusive education.
6. Accomplished and Established Alumni
Many of the College of Education and Human Development alumni go on to serve their communities in fulfilling and unique ways after graduating from Temple University. Shawn Aleong, a member of several programs here at the Institute on Disabilities at Temple University and a Fox School of Business student, was appointed to the President's Committee for People with Intellectual Disabilities. Aleong was one of the 20 individuals selected to serve as an advisor to the President and the Secretary of Health and Human Services on issues regarding people with intellectual disabilities.
Desiree LaMarr-Murphy, EDU '10, supports the Office of Early Childhood Education for the School District of Philadelphia and oeprates a community food pantry, Murphy's Giving Market, out of her backyard. LaMarr-Murphy said she wanted to help address food insecurity in her West Philadelphia community during the COVID-19 pandemic.
7. Newly Renovated Facilities
The college's home, Ritter Hall and Ritter Annex, have gotten a makeover! Most of the construction and renovation have been completed, and students and faculty are thrilled to be able to use the new facilities and amenities added. John Francescone, CEHD's director of planning and facilities stated "these renovations are intended to create a working and learning environment that is safer, healthier, more functional, and more dynamic. Our space will be redesigned to be more conducive to student learning." 
8. The Tastiest Food Options on Campus
Temple is home to some of the best food trucks in Philadelphia, and Ritter Hall and Annex are right next to most of them! Head out to 13th Street and Montgomery Avenue, and you have a plethora of diverse and delicious lunch options. If you are craving a breakfast sandwich, a smoothie, Korean food, a hoagie, or some falafel, you can surely find something to eat at one of the fabulous food trucks. With the recent renovations around Ritter, there is plenty of new outdoor seating where you can enjoy your tasty food truck meal!  
9. An Inviting Campus Community
Whether it's the day together with friends on Beury Beach, or having a late-night study session in one of Charles Library's breakout rooms, Temple's campus creates a welcoming environment amid a large and busy city. The College of Education and Human Development is a strong reflection of Temple's tight-knit community. Faculty and students are always willing to lend a helping hand for homework and projects, or even just to grab lunch! 
10. Philadelphia's Urban Environment
Temple University is in the heart of North Philadelphia. Both undergraduate and graduate students at the College of Education and Human Development benefit from all the diversity and culture city living offers. Philadelphia, being one of the oldest and largest cities in the country, provides historical sites and experiences for students to learn about and enjoy. In addition, many of the college's field placements are in different neighborhoods around Philadelphia, so students get the opportunity to explore unfamiliar places within this great city.
There are countless other reasons why being a student at the College of Education and Human Development is the best. What are some of yours?