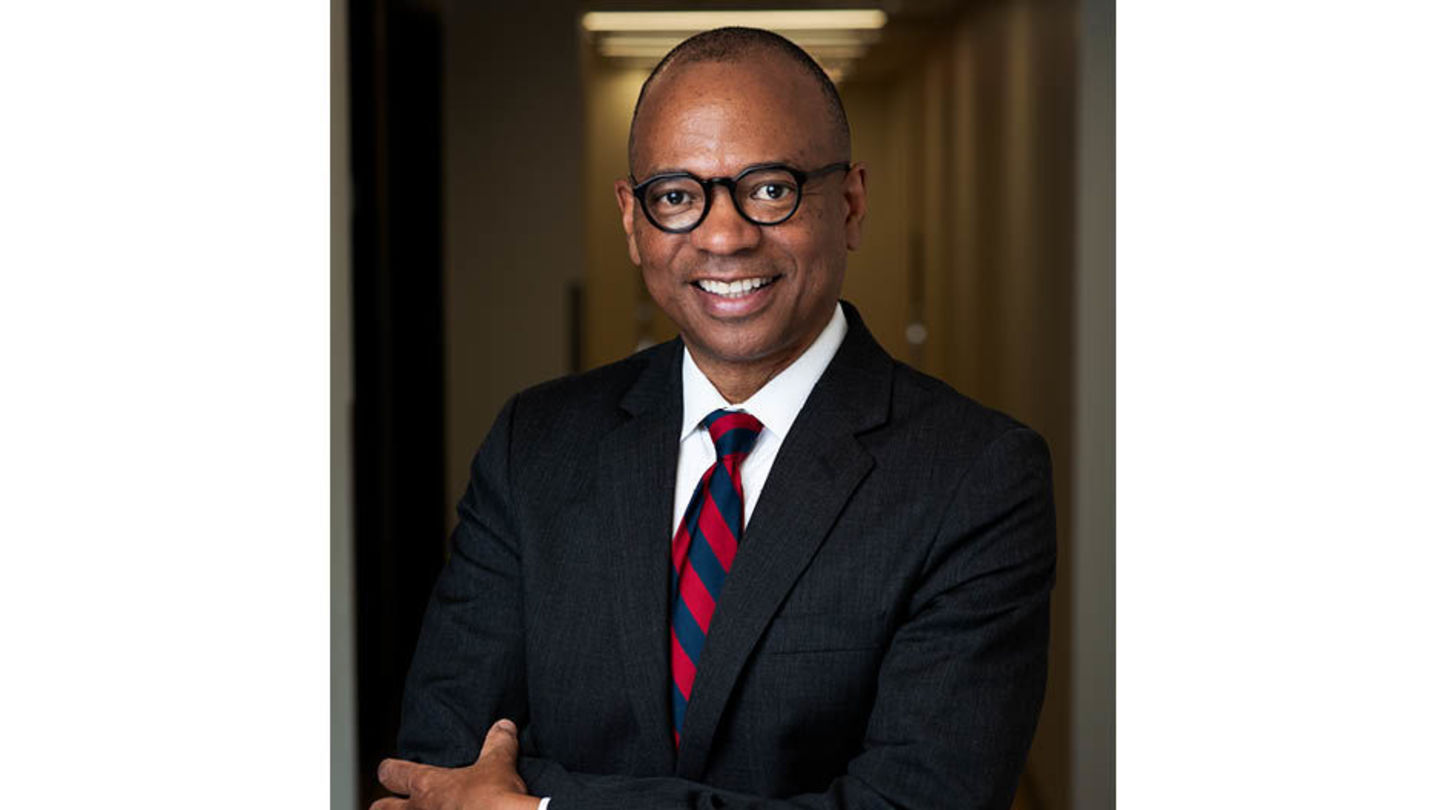 James Earl Davis, interim dean of Temple University's College of Education and Human Development, is a man of many academic and professional accomplishments. Davis knew he wanted to be a researcher ever since he was a sociology major at Morehouse College. His motivation came from the faculty, who, he said, could "discern your gifts and skills before you could fully understand them." In college, he was part of an honors research program where he was introduced to data collection and analysis. His fascination for research grew from there, although he never imagined himself furthering his research in a university setting.
One area of research he's been immersed in since graduate school is race, gender and equity in education. As a graduate student at Cornell University, Davis was introduced to feminist theory while also conducting his own research in applied research methods. He started studying the conceptualization of manhood and its schooling and equity implications among Black boys and men, which, over the years, has remained the focal point of Davis's research. There are a multitude of stereotypical misconceptions of what a Black man "should" be, and, as he explores the notion that "men are affected distinctly by gender, too," Davis aims to emphasize that no single definition is correct.   
His passion on the topic, Davis said, "has more to do with me and my historic connection to schooling." Looking back, Davis shared that he was always highly engaged in his education and tried to maintain good, close relationships with his instructors. He noticed, though, that there was discontinuity regarding his relationship with school, and the relationship some of his Black male classmates had with school.
"How could Black boys come to school with all this excitement and expectations," he said, "and then over time, it is almost beaten out of them?"
Davis aims to shift the perception from Black boys as the problem to examine how these students are systemically placed at risk for academic challenges.
If Black youths are systemically underserved at school, we need to support their communities of learning—family, peers, and neighborhoods, to augment opportunities for growth and development. With the goal of understanding the role communities play in the development of youth, Davis engages in community-based work in North Philadelphia. He and his research team are striving to overturn traditional power dynamics between urban universities and their neighborhoods to collaborate and build the capacity of community members as impactful decision-makers.
"What we have seen come to fruition is that we are not leading and directing out-of-school-time education initiatives, but the community is doing so," Davis said. The community members are the first educators of their children. Now, our team is not the project lead, rather we provide support in our role as subcontract to the community organization. This is the relationship we envisioned and worked toward."
Along with his expertise in research methodology, Davis takes seriously the role of a professor here at the College of Education and Human Development. Although his favorite courses to teach are "Gender and Education" and "Theory in Higher Education Research," Davis has a special place in his heart for his Research Design courses.
"I am particularly fond of these introductory courses in research methods and design because they fueled my interest in research. I want to open similar possibilities for my students."
He is especially proud of maintaining his connections with his students and research team while serving as interim dean, sharing lessons of collaboration and community in his leadership role.
"My core philosophy is a distributive model of leadership, because in this role, you cannot get this work done by yourself. It's a team effort, and I have a wonderful group of colleagues in partnership to try to advance the important work of the college."
Davis additionally serves as Bernard C. Watson Endowed Chair in Urban Education. Dr. Bernard "Bernie" Watson has been a role model to Davis for years. Watson served as deputy superintendent of the School District of Philadelphia at a time of changing racial dynamics in the city. He was also the founder of Temple's Urban Education program, and later became the Vice President of Academic Administration, before moving on to serve as the President and CEO of the William Penn Foundation. Though they have been unable to connect in person since 2019, Davis and Watson maintain a strong friendship and turn to each other for advice.
As dean, Davis is focusing on community building in the college. He hosts regular listening sessions with faculty and staff so that he is aware of everyone's concerns and ideas. He said he does not simply want to listen. He wants to learn and be a partner.
"We have some room to grow. We have some distance to go, but I am optimistic about our potential. Everything we need as a college to move forward in the best way possible, we have. We just need to actualize it by taking full advantage of all our talents, commitments, and aspirations."
One of his favorite highlights so far this academic year was when he met with a group of doctoral students in an effort to ensure graduate students are connected to each other and feel part of the community. He said he felt honored to be in the position to listen to the students' feedback, including their questions and constructive criticism. Through this meeting, Davis was able to reflect on his leadership to ensure his actions are benefitting the entire college community and consider actions he may need to make.
"That is what the academic community is about. It's not about everyone having the same ideas and perspectives always, but it is about how we discuss and talk about our differences while embracing our shared values to move forward."