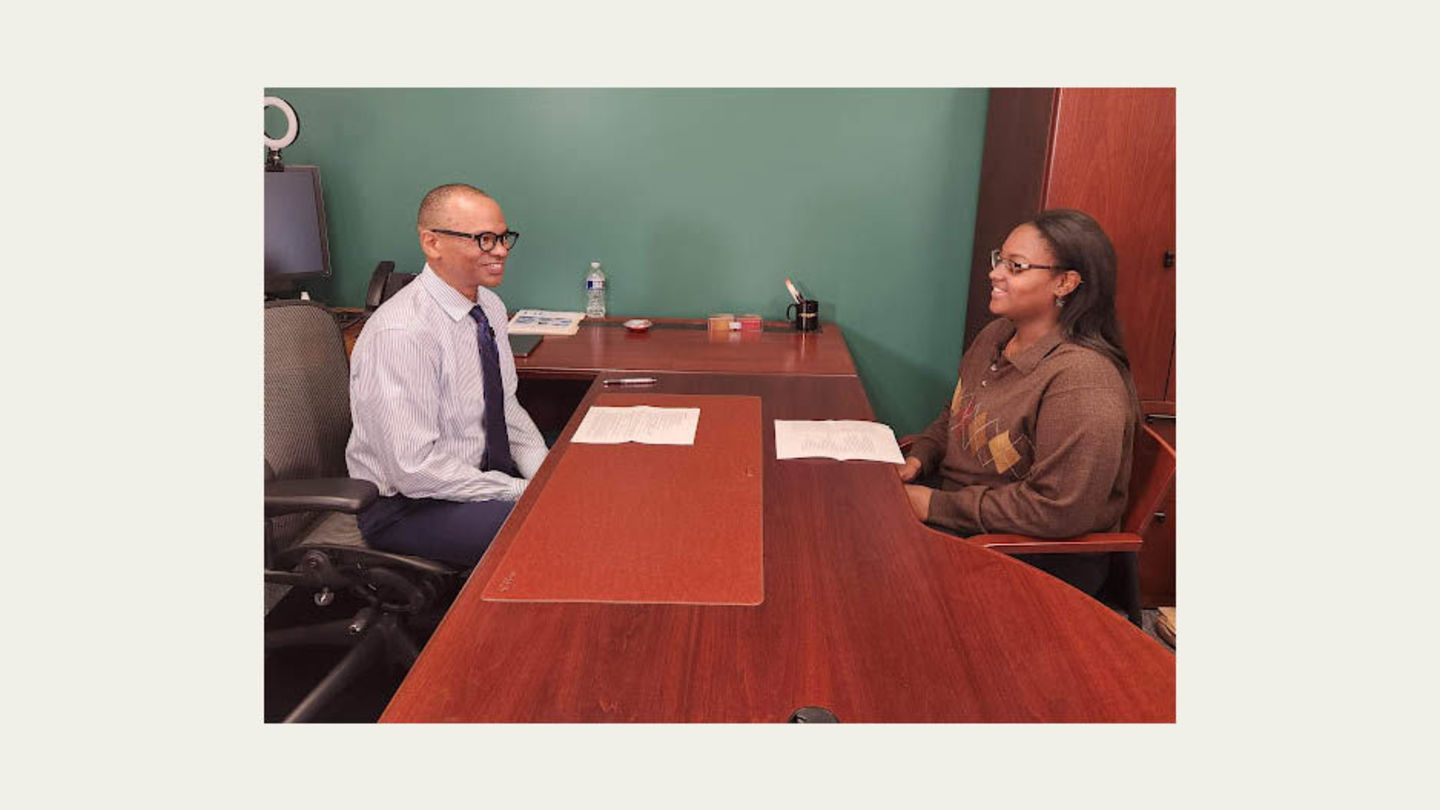 Interim Dean James Earl Davis is a leader, a researcher, a professor… and, like many of us, a binge watcher, a sports fan and a traveler. He seems to do it all! I sat down with Dean Davis recently to get to know him better. Allow me to introduce you to a side of Dean Davis you might not have expected.
What is your favorite place on campus?  
Charles Library - there's something about the soaring atrium when you walk inside, it lifts spirits.
 
What is your favorite food truck on campus? 
For about a decade, my favorite food truck was Eppy's. Unfortunately, post-pandemic, it's no longer here. Now, my favorite food truck is the fruit truck outside of Ritter. I always get a medium fruit salad…without cantaloupe.
 
What book are you currently reading? 
"Respectable: Politics and Paradox in Making the Morehouse Man," First Edition. I attended Morehouse and I know Saida Grundy, the author.
 
What show are you currently binging? 
I just finished binge watching "Dahmer." It was interesting to follow the story as it was happening in real-time. I appreciate this perspective because it highlights the disparities between communities and how such heinous crimes were able to be unnoticed and unquestioned by authorities.
 
What is your favorite music artist? 
My favorite music artist of all time is Stevie Wonder. Genius isn't a word I use lightly, but Stevie Wonder is just that. 
 
What is your favorite song?
"September" by Earth, Wind & Fire is my favorite song because it embodies the feeling memory, love and change.   
 
What is your favorite movie?
More recently, "Seven Seconds" with Regina King, a ten-episode limited series, really caught my attention. Although it is not technically a movie, I consider it to be so. 
 
What is your favorite sport? 
I come from Alabama where college football is religion, but my sport of choice was baseball when I was young. Now, I like basketball and tennis.
 
What is your favorite thing about Philadelphia? 
I love the combination of differences that makes Philadelphia so unique. You have to love a place that is the height of traditional artistic culture with some of the world's finest museums and orchestras, great universities and history, mixed with a gritty, sports-obsessed, rugged, and urban congested experience.
 
Do you have any hidden talents? 
I'm not sure I would call it a talent per se, but I have ventured to some of the best house music clubs across the country. It's not a talent, but just something I have thoroughly enjoyed exploring since college. 
 
Where was your favorite vacation and why? 
 I have an annual vacation with a group of friends to Martha's Vineyard. It's a great time for catching up, resting, and relaxing. This trip started over 20 years ago and serves as a moment of solace for this friends group - a time of peace and connectivity. 
 
If you got a round-trip ticket to anywhere in the world, where would you go?
I would go to Cape Town, South Africa. I've been there seven or eight times and it has always been a place that captures my interest - its culture, history, and politics.  
 
What is your fondest childhood memory? 
One of my fondest memories from childhood was trick-or-treating. I always loved Halloween because every year, not coming from a family with a lot of money, we got to make up creative costumes that centered around masks we bought at the local store. I was always excited to see what types of costumes my friends came up with for the night. 
 
Who is your biggest inspiration? 
My biggest inspiration is my brother, Larry. Larry lives his life with integrity, consistency, simplicity and truth. I'm fortunate to have a brother who idealizes the values that I now try to emulate. 
 
Where do you see yourself in 10 years? 
Ten years from now, I don't see myself very different from how I see myself now. Having great conversations with friends and family, reading magazines and books, writing, and taking long summer evening walks are just some of the simplicities that I see myself continuing for the rest of my life.