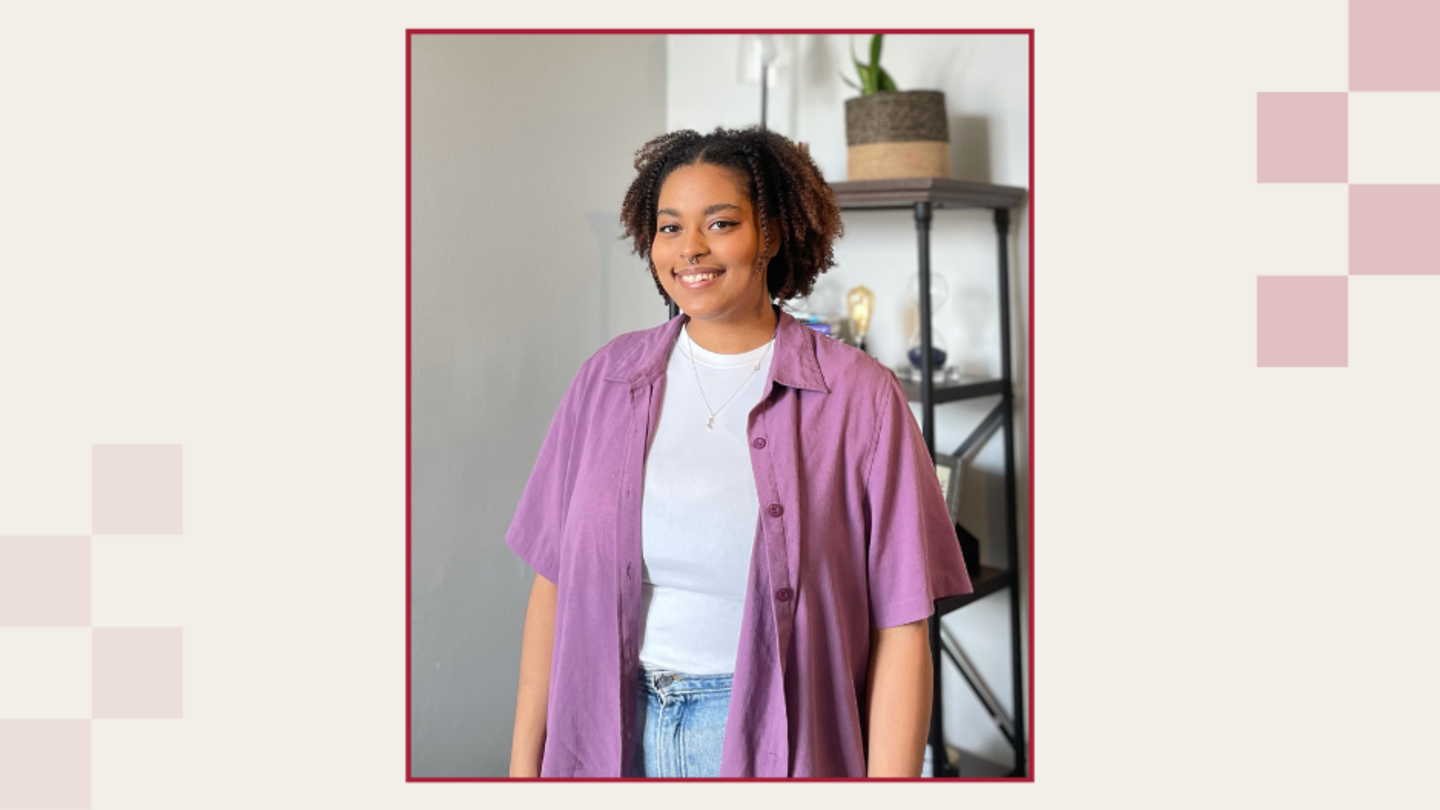 Photo Courtesy of Katrina Velasquez
Mental health is a topic that some people find difficult to openly discuss. Katrina Velasquez, a recent Temple University alumna who earned their graduate degree in counseling psychology from the College of Education and Human Development (CEHD) earlier this month, is not one to shy away from the topic. Their passion for pursuing this degree comes from their own experiences with mental health, before and after beginning to work in the field. 
"Growing up, speaking about my mental health issues was taboo," Velasquez shared. "When I was older and turned to counselors, I often felt my identities were misunderstood. I've always wanted to become a counselor that can help bridge cultural barriers and create a safe space for those who face adversity." 
Velasquez decided to pursue their master's degree at Temple particularly because of the program's emphasis on multicultural competence and cultural awareness.  
"While mental health counselors' main role is to improve a wide range of emotional, mental, and behavioral issues that may be impacting their clients' overall well-being and quality of life, I don't think it's well known that advocacy is a huge part of that as well. I often work with individuals who are vulnerable, marginalized, or experiencing discrimination and oppression, and I've always known I want to do my part in promoting social justice and advocating for their rights and welfare," noted Velasquez. 
During their time at Temple, Velasquez was also involved with the Office of Institutional Diversity, Equity, Advocacy, and Leadership (IDEAL) as their gender and sexuality inclusion graduate extern, which they noted as a key opportunity that influenced their career path. During their time with IDEAL, their main responsibility was planning, organizing, and executing projects that increased visibility and support of the LGBTQIA+ community on campus. They were also tasked with fulfilling requests for LGBTQIA+ presentations and workshops from offices on campus.  
"At IDEAL, I was kind of thrown into public speaking quite often, either to host Safe Zone workshops for students and faculty, educating student workers on implicit biases, hosting Queer Lunch dialogues, or any such requests that came through our office, and I stumbled upon a love for contributing to diversity education," Velasquez said. 
Outside of their studies, Velasquez likes to spend their time reading, which allows them to escape into different worlds and have a healthier work-life balance. They additionally enjoy taking road trips around the country. 
"Watching beautiful landscapes pass by the window has always calmed me and ignited a sense of adventure in me, which is why I am grateful academia has given me the chance to move around the country. With each new experience I feel like I gain a bit of a deeper understanding of the world around me and the people I connect with along the way," shared Velasquez. 
Completing a master's degree is no small feat, and Velasquez had assistance along the way. 
"I have been fortunate to have a number of individuals who have been instrumental in my success," Velasquez noted. "My advisor, Crystal Austin, PhD, has been an incredibly supportive and kind mentor throughout my time at Temple. They has always had the utmost confidence in me as a student and greatly encouraged me as I applied for doctoral programs when I wasn't sure of myself. My boss, Nu'Rodney Prad, M.S., not only gave me the opportunity to work at IDEAL, which has greatly influenced my career goals, but he's also helped me develop tremendously as a professional, helping me become more confident in my abilities and the work I produce." 
They also mentioned that the time they spent with their classmates was integral to their success, and that they helped them handle the heavy workload of full-time school, working, and a counseling internship. 
"Some of my best memories at Temple involve feeling a sense of camaraderie and bonding with my fellow classmates while working on big papers, projects, or studying for things like the CPCE exam," Velasquez added. 
Velasquez will be continuing their education by pursuing their doctoral degree in counseling psychology at Texas A&M University with the goal of becoming a psychologist and opening their own practice.