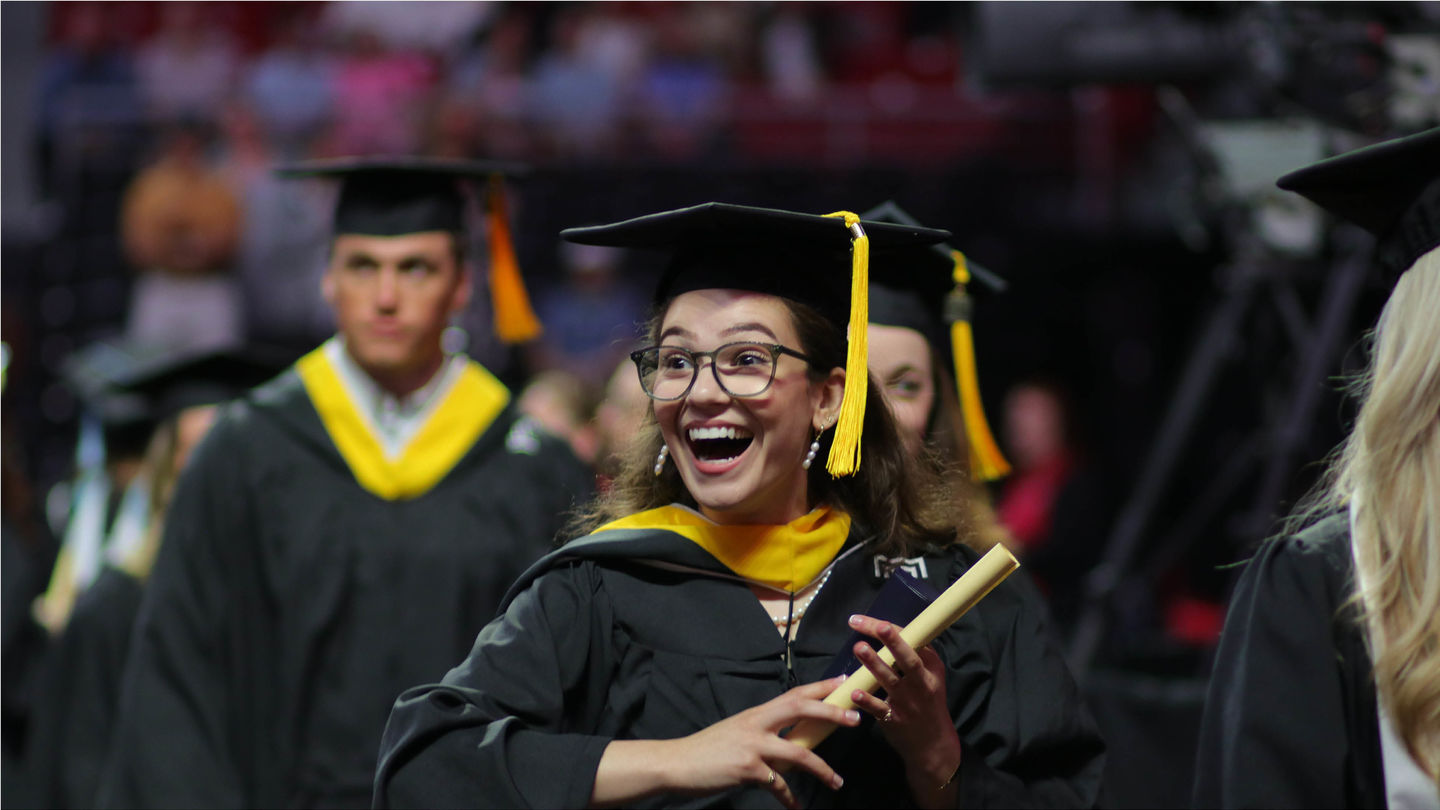 Ivy Nguyen
Thinking of what course to take to fulfill your U.S. Society (GU) general education requirement?
The College of Education and Human Development (CEHD) has the perfect course for you, and the main goal of the course is to answer a question some students ask: Why care about college? The answers are many, of course, and can be explored in the course Why Care About College: Higher Education in American Life.
Dr. Jennifer Johnson, associate professor here at the CEHD, has taught the course since fall 2017. She offers her initial thoughts to the complicated question at hand.
"College is a space where you have the opportunity to challenge yourself and expand your horizons in ways that we usually don't get in our home communities," Johnson says. "It's not just about getting the degree to get the credential. It's about engaging with different perspectives, meeting new people, trying new things; and learning more about ourselves, which can then lead to figuring out what we want to be when we grow up."
Most students enrolled in the course are in their first or second year in college.
Johnson shares, "the class itself allows for Gen Z in particular to think about why they chose Temple, and how to reconcile the conflicting messages about being in college, being in a particular major, thinking about career options and satisfying expectations of parents."
The course is broken up into three sections. The first section revolves around self-reflection and why a student chooses college in the first place.
"It's all about motivation and learning from your failures, understanding yourself and having self-compassion," Johnson says.
The second section is about the history and structure of higher education in terms of college admissions, financial aid; and so much more. In this section, many discussions are held about Temple University as an institution and the principles it was founded on. The third section gives students the flexibility to reflect upon current events, issues, and structures within higher education.
This course is also offered to high school students who are in the College of Education and Human Development's Temple Education Scholars program, a dual enrollment program for high school students who aspire to become educators. Although the majority of the curriculum is the same for the college students and high school students enrolled in the course, there is a particular emphasis on college choice for the high school students.
"It's helpful to talk more specifically about differences by type of institution, whether it's public or private, large or small, division-one or division-two, things like that. We also like to explore questions between classmates along the lines of 'Did you know about Temple before you took this class?' versus 'How does it feel to be a part of the Temple environment?'" adds Johnson.
The accessibility of this course is evident in the various modalities it is offered. This course has in-person, hybrid, virtual and asynchronous options to ensure that any interested student has a chance to take it.
The course can also help current college students discover their career aspirations and their own unique path to achieving their goals. Students are connected with faculty, staff and administrators that can help.
"What number of credits can I receive before declaring a major? How can I change my major? What is the course withdrawal deadline? Am I in the right major? Who are the advisors for each different college at Temple? What services does the university Career Center offer? These are the types of questions we want to answer so our students are well-equipped to navigate college," Johnson says.
First-year student and Early Childhood Education major Juliya Ayzman recently took this course as a high school student and highly recommends it to other students.
"This course definitely helped me create a better vision of my goals and how to obtain them because I learned that in order to succeed, you go through many different obstacles. Some obstacles can help you positively push you towards your path faster, and some tend to make your journey a bit slower. In the end, no matter what obstacles you come across, good or bad, you'll reach your goals. This course has motivated me to always stay positive, even on my lows because you can always bring yourself back up to try again," Ayzman states.