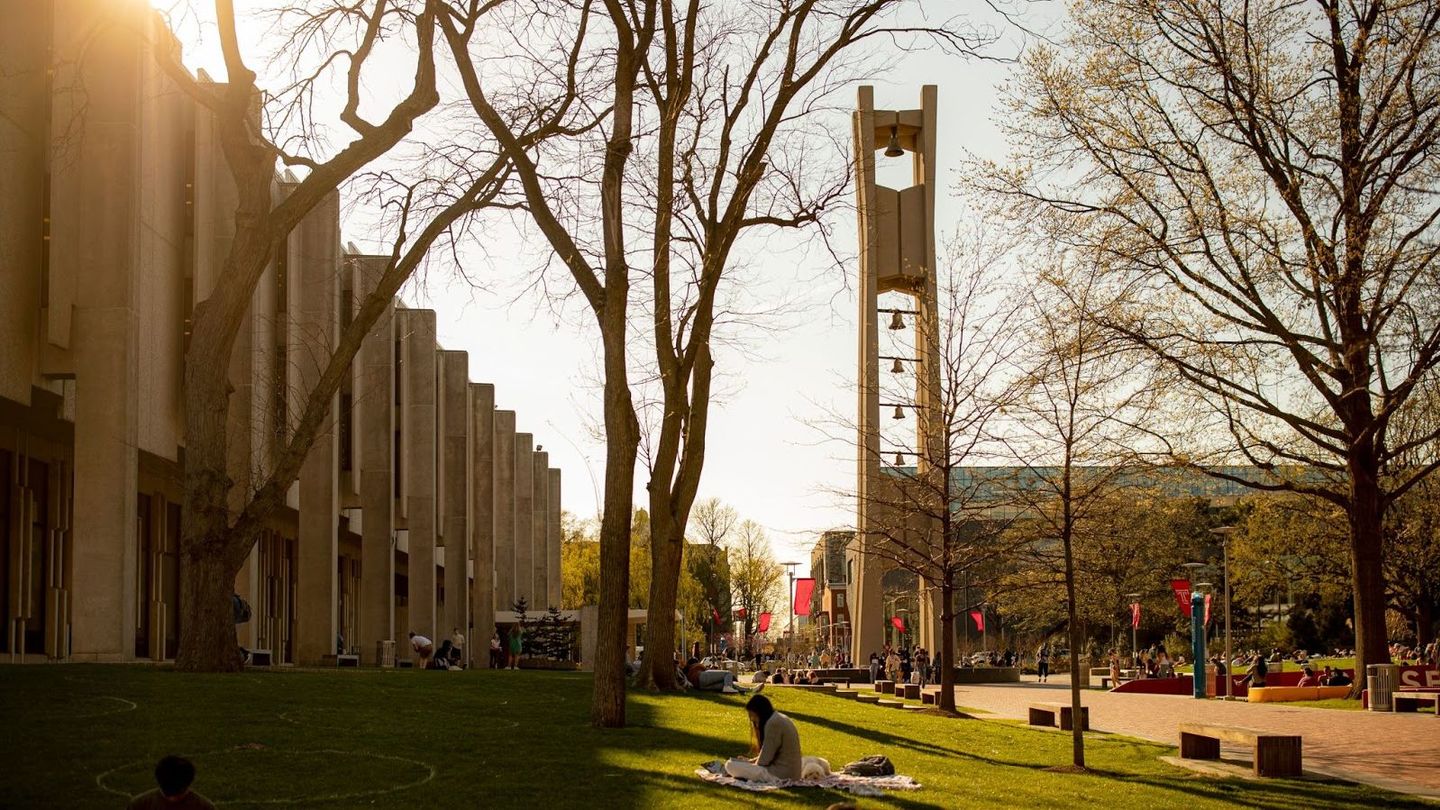 With a seemingly endless choice of universities and schools within the United States, Temple University's College of Education and Human Development stands out among the pack for many reasons. Here are some of our favorites! 
1. The Campus Community
Whether it's hanging out with friends on Beury Beach during the day or having a late-night study session in one of Charles Library's breakout rooms, Temple's campus cultivates a safe, close-knit community. The College of Education and Human Development is no exception. Faculty and students often know each other's names and are usually willing to lend a hand with projects, homework, or even just a friend to grab lunch with!
2. Student Clubs, Organizations and Outreach Programs
The college is home to several fantastic clubs and organizations, many of which are student led. Whatever your interests, there's a club for you! If you are interested in mentoring and teaching local elementary and middle school children, Big Brothers Big Sisters at Temple or JumpStart are great organizations for you. The College of Education and Human Development also houses several institutes, centers, and community programs, including the Institute on Disabilities at Temple University. The Institute is considered a national leader in leadership development, assistive technology, Disability Studies, justice for people with disabilities, policy analysis and inclusive education.
3. Expert Faculty
Our educators are forward-thinking individuals who impact students' everyday lives. As leaders in their respective fields, they are committed to making education equitable and accessible for future generations. Our faculty are inspired by the students they work with every day and are able to learn from them. Jennifer Johnson, assistant professor of Policy, Organizational and Leadership Studies, says, "I know that the work that I do is intended to center their lived experiences and form recommendations for best practices to facilitate college access and success." 
4. Career Support and Successful Outcomes
The College of Education and Human Development offers in-house career advising and support for students looking to get a job, internship or advice on their career path options. Erica Johnston, assistant director of career development, works individually with students to help with career exploration, resume/CV writing, cover letters, interview skills and more. Students with questions can make an appointment with Johnston on the website Handshake!
5. Accomplished Alumni
Many College of Education and Human Development alumni go on to serve their communities in fulfilling and unique ways after graduation. Desiree' LaMarr-Murphy, EDU '10, supports the Office of Early Childhood Education for the School District of Philadelphia and also founded Murphy's Giving Markets, a community food pantry operating out of her backyard to combat food insecurity. Alumni like Germaine Edwards, KLN '85, EDU '88, EDU '03, who is the president of the college's Alumni Association, return to give back to the college that taught them. 
6. Immersive Teaching Experiences
Through organizational partnerships and community-based learning opportunities, our students can gain hands-on experience in Philadelphia schools as student teachers or through other field-based internships. "Our field placements give us the opportunity to connect what we are learning in our classes to real-life teaching experiences. During this time, we not only learn about best teaching practices, but we also gain experience in things such as classroom management," says Jordan Ditko, EDU '19. 
7. Service-based Mission
Founded in 1919, the College of Education and Human Development has been a pioneer in preparing innovative education professionals for more than a century! The college promotes education as a primary mechanism for social mobility and social justice for all learners. Our mission is to prepare all of our students as educational leaders and agents of change who employ leading-edge understandings and evidence-based practices in whatever setting they work. The school has a historic commitment to helping and providing opportunities for traditionally underserved populations. 
8. Newly Renovated Facilities
The College of Education and Human Development's Ritter Hall and Ritter Annex are getting a makeover! "These renovations are intended to create a working and learning environment that is safer, healthier, more functional, and more dynamic. Our space will be redesigned to be more conducive to student learning," says John Francescone, the college's director of planning and facilities. When completed, this transformational construction project will bring major updates for students, faculty and staff to enjoy.
9. The Best Food Options 
Ritter Hall and Ritter Annex are surrounded by delicious and diverse food trucks and food options in Philadelphia. If you're in the mood for tacos or a burrito, head to the Mexican Grill Stand. Maybe you're craving some falafel or a gyro? Take a look at the halal truck. If you're on the run or and need a pick-me-up, stop by the red Bagel Hut and grab an iced coffee and a bagel to go!
10. Urban Environment 
Temple University is located in the heart of North Philadelphia. College of Education and Human Development students benefit from all the diversity and culture city living has to offer. Philadelphia, being one of the oldest and largest cities in the country, provides historical sights and experiences for students to learn about and enjoy. Also, with many field placements being located in different neighborhoods around Philadelphia, students get the opportunity to explore new places in the city.